Welcome to our list of the best corporate motivational speakers.
Corporate motivational speakers are industry veterans, CEOs, and passionate storytellers who, after having beat the odds and faced adversity head-on, use their journeys as vehicles for practical, real-world principles that leaders utilize for positive change within their teams and organizations.
Corporate motivational speakers present at workshops, conferences, guest webinars, and employee appreciation programs to boost morale, attendance, and productivity following the event.
Organizations should only hire motivational speakers for corporate events that are experienced, relevant, and engaging. Our list includes a diverse set of qualified corporate motivational speakers:
Navy Seal Corporate Motivational Speakers
Female Corporate Leadership Speakers
Celebrity Motivational Speakers for Corporate Events
Motivational Keynote Speakers on Innovation and Creativity
and more.
These speakers are in high demand, so don't wait until 2024 to begin booking. Let's get our search started right.
The Best Corporate Motivational Speakers
AK Ikwuakor
Speaks On:
Sales, Diverse Teams, Executive Training
Google Master Faculty Trainer and corporate motivational speaker AK Ikwuakor is a world-class executive coach. He went from being a top 10 world-ranked athlete, to an internationally known philanthropist and sports diplomat. Sports Illustrated, Nike, Sony, and Fox Sports have all featured AK Ikwuakor. As a leading corporate motivational speaker, Ikwuakor recently spoke at Engel and Volkers' EVX 2023 conference.
Book AK Ikwuakor.
Alex Banayan
Speaks On:
Exponential growth, high performance, perseverance
Youngest best-selling business author Alex Banayan is one of the most prominent keynote speakers of all time. He is the author of The Third Door, a memoir of his journey to interview the most successful Americans and uncover their elusive insights. Of course, Banayan learned much more from his journey than the interviews themselves. Today, he speaks on his Third Door Framework, a program that is as valuable to the start-up as it is the Fortune 500 company.
Book Alex Banayan.
Want the rules for booking stunning talent at your event?
Enter your email to start your search off right.
Errol Doebler
Speaks On:
High-pressure leadership, Wim-Hof meditation, teambuilding
Errol Doebler is a former Navy SEAL and FBI Special agent with over 20 years of experience serving his country. Additionally, he is Wim-Hof meditation certified, leading corporate workshops on this ice-cold meditation method practiced by Navy SEALs. Doebler's motivational principles focus on a core of common leadership language that ensures consistency and clarity. Errol Doebler is the ultimate corporate motivational speaker, incorporating his experience as a Navy SEAL, entrepreneur, and father into his rigorous art of leadership.
Book Errol Doebler.
Carey Lohrenz
Speaks On:
High performance, Fearless leadership, Diverse Teams
Carey Lohrenz is the first female F-14 Tomcat Fighter Pilot of the U.S. Navy. While a lieutenant, she operated in fast-paced, dynamic environments. Those same challenges are also found in modern business. Disruption, mergers, market shifts, businesspeople need to be prepared. Using her experience in the Navy, along with her perspective as a pioneering woman in aviation, Lohrenz sets herself apart from other corporate motivational speakers.
Book Carey Lohrenz.
Barbara Corcoran
Speaks On:
Entrepreneurship, Overcoming challenges, Financial Success
Barbara Corcoran is a renowned Keynote Speaker, Author, Podcast Host, Entrepreneur, Founder of The Corcoran Group, and Shark on ABC's Shark Tank. With a humble loan of $1000, Barbara started her real estate empire and faced tough times and economic depression head-on. Her resilience and determination paid off when she eventually sold her company for an impressive $66 million. Barbara understands the importance of staying in the game and finding the upside even in difficult situations. As one of the most prominent corporate motivational speakers of all time, she can guide any company through periods of challenge and change, helping them reach new levels of success.
Book Barbara Corcoran.
Leslie Maxie
Speaks On:
High performance, Olympic mindset, Leadership
It takes an extraordinary individual to become an accomplished sportscaster, a record-holding Olympic athlete, and a highly in-demand international keynote speaker. But somehow, Leslie Maxie is able to do all of this and more.
This is exactly why companies love to hire Leslie to speak at their events and conferences. Maxie has shown audiences all over the globe how they can adapt her Olympic mindset, allowing them to keep up with the highest levels of business competition. It's the very same mindset that allowed her to thrive in the hypercompetitive world of sports journalism at ESPN, Fox Sports, and NBC. A natural-born leader, Leslie has served as an inspirational female role model and is part of the reason why she is so often brought out to speak at events.
Leslie Maxie has cultivated success in front of the camera, behind the camera, as well as in sports and entertainment boardrooms around the world.
Book Leslie Maxie.
Dr. Frederik G. Pferdt
Speaks On:
Innovation, Creativity, Artificial Intelligence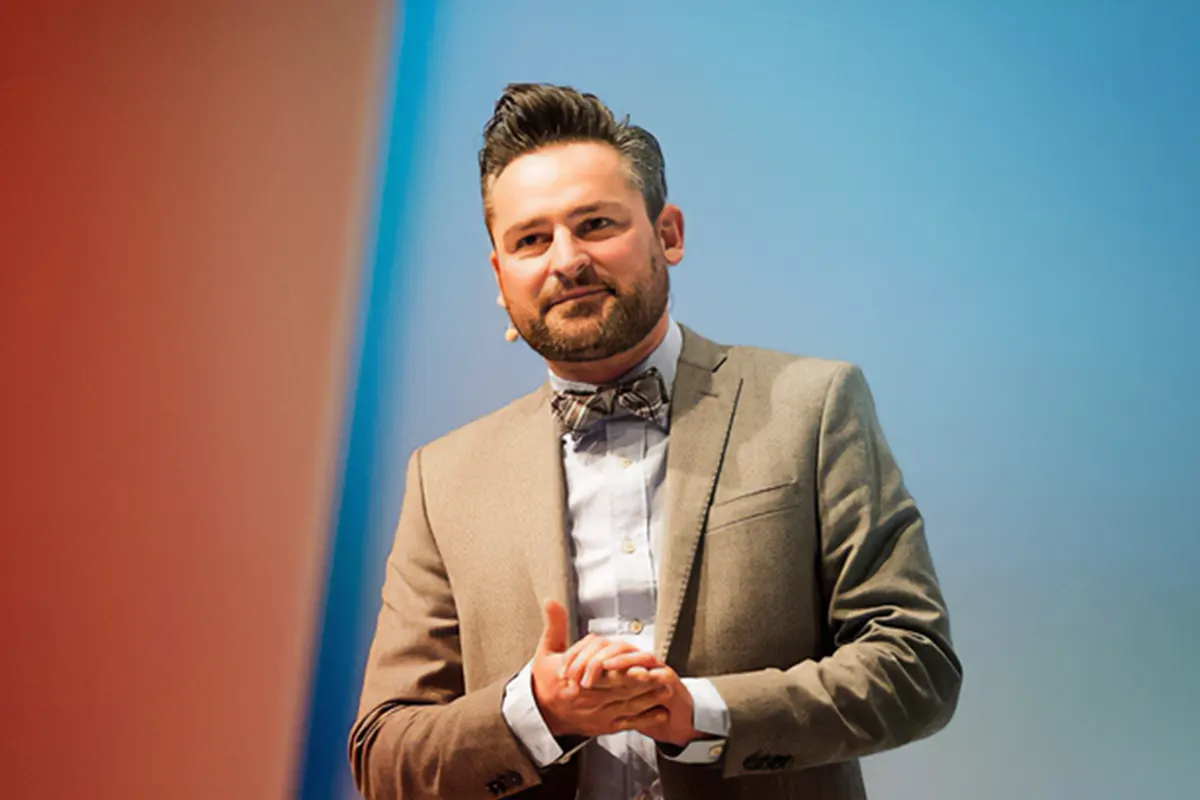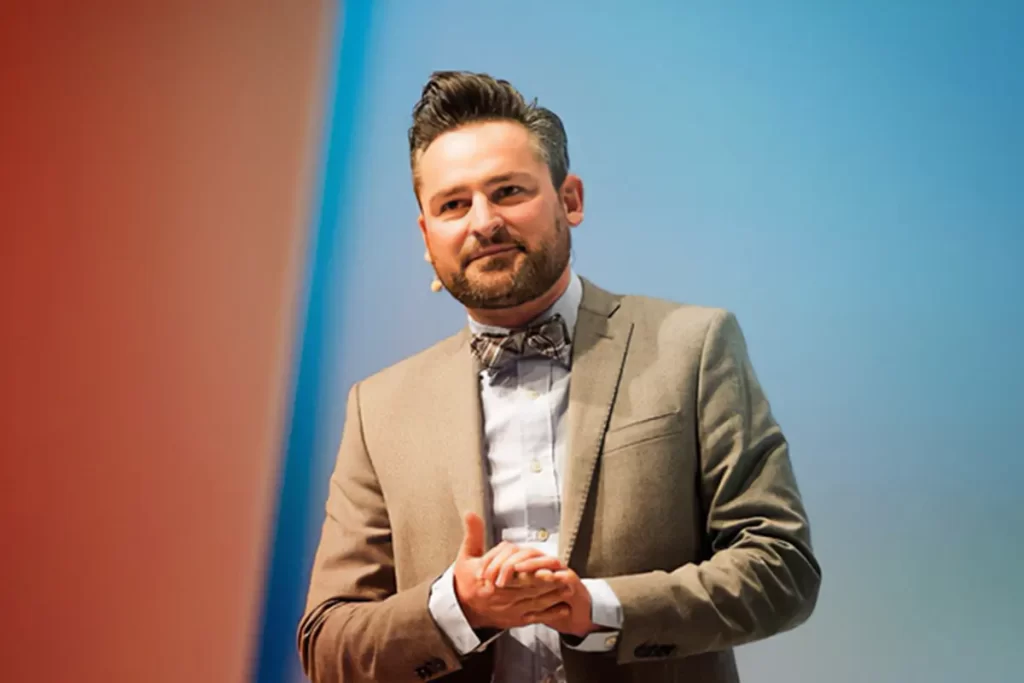 Dr. Frederik G. Pferdt, the first Chief Innovation Evangelist at Google, is a renowned keynote speaker and innovation consultant. With a mission to inspire audiences to invent their future, Dr. Pferdt has worked with prestigious organizations such as the United Nations, Adidas, NASA, SAP, and the FBI. During his 12-year tenure at Google, he led the creation of Google's innovation culture and spread the innovative mindset across the globe. As a global thought leader on innovation, Dr. Pferdt has also been an Adjunct Professor at Stanford University's d.school for nearly a decade, teaching graduate classes on navigating ambiguity with design.
Book Dr. Frederik G. Pferdt.
Jessica Yellin
Speaks On:
Women in Leadership, Technological Disruption, Workplace Wellness
Jessica Yellin is an award-winning political journalist and former Chief White House Correspondent for CNN. With a dedication to combatting the sensationalism of news by modern media outlets, Yellin founded News Not Noise, a rapidly growing news publication. Throughout her career, she has earned Peabody, Gracie, and Emmy awards for her work with CNN, ABC, and MSNBC. As CNN's Chief White House Correspondent, Yellin had the opportunity to interview influential figures such as President Obama, Secretary of State Hillary Clinton, and First Lady Michelle Obama. Her exceptional work led to her being named among the top 10 most powerful women in Washington D.C. Today, organizations hire Jessica Yellin as a motivational speaker for corporate events that focus on empowering women and workplace wellness.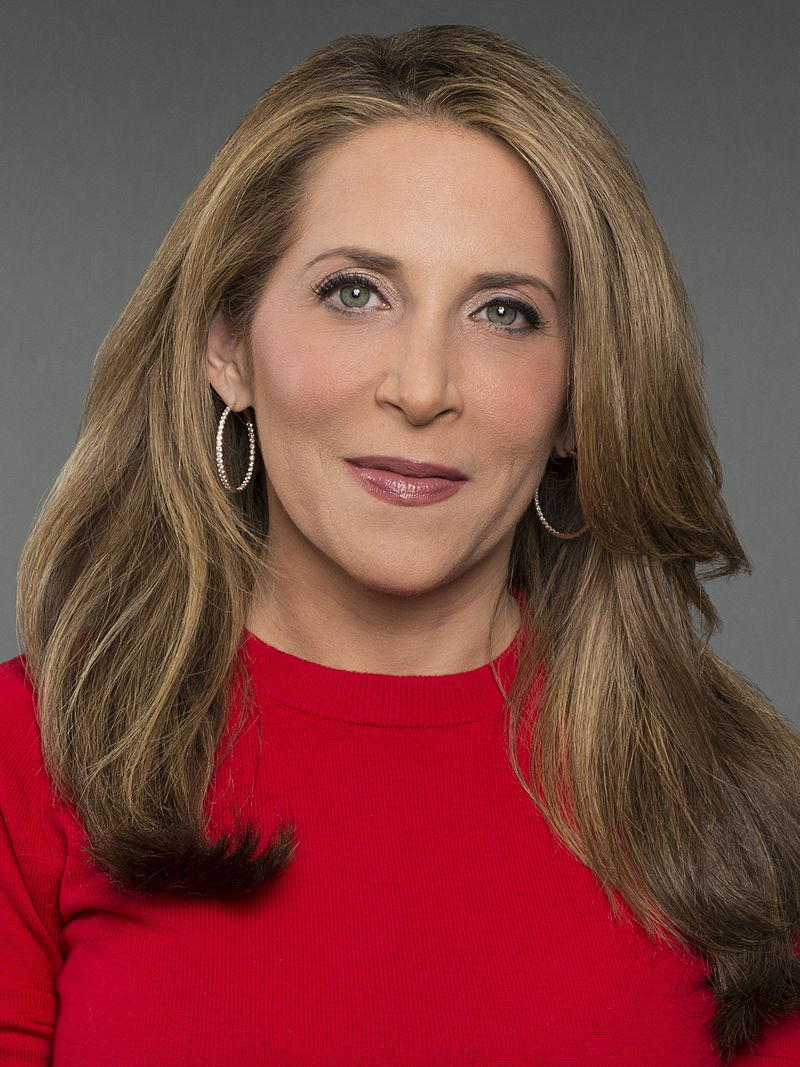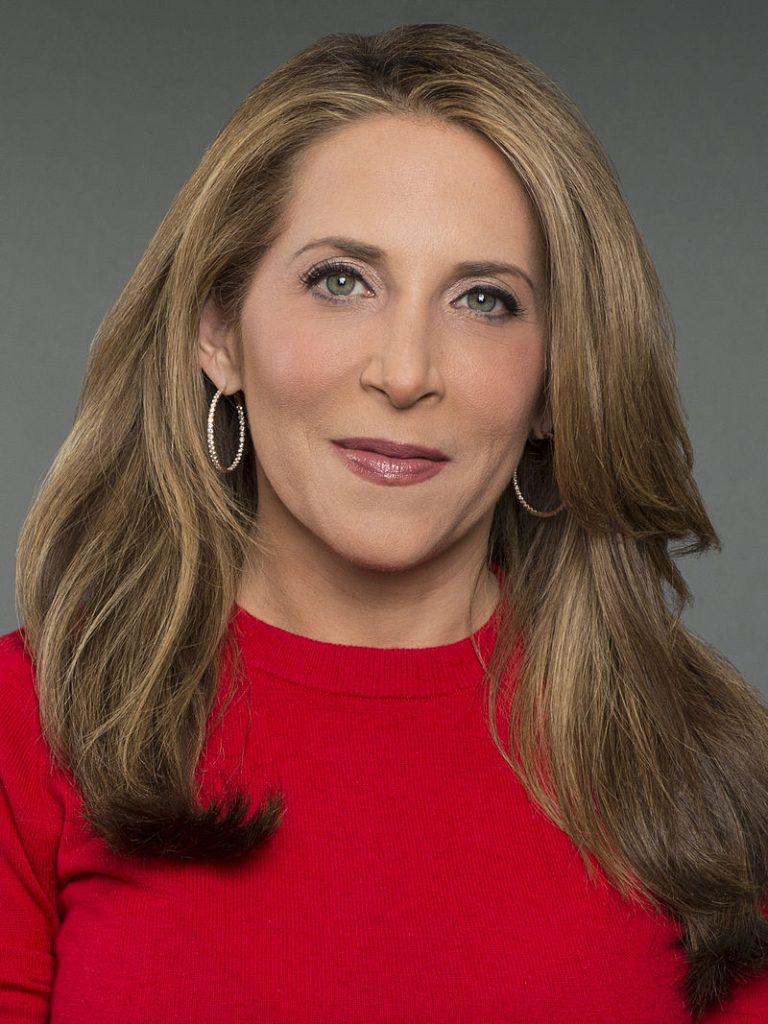 Book Jessica Yellin.
Jean Oelwang
Speaks On:
Building strong partnerships, Leadership, Positive impact
Jean Oelwang is a visionary leader who understands the power of partnerships. As the President and founding CEO of Virgin Unite, she has worked alongside some of the world's most successful individuals and witnessed firsthand the transformative impact of meaningful connections. With over 15 years of experience in cultivating partnerships, Jean has become an expert in helping individuals and organizations unlock their full potential.
Before her work with Virgin Unite, Jean served as the joint CEO of Virgin Mobile in Australia and led mobile phone companies across the globe. Her extensive experience in leadership and business has shaped her unique perspective on building strong partnerships that not only benefit individuals but also create a positive impact on the world.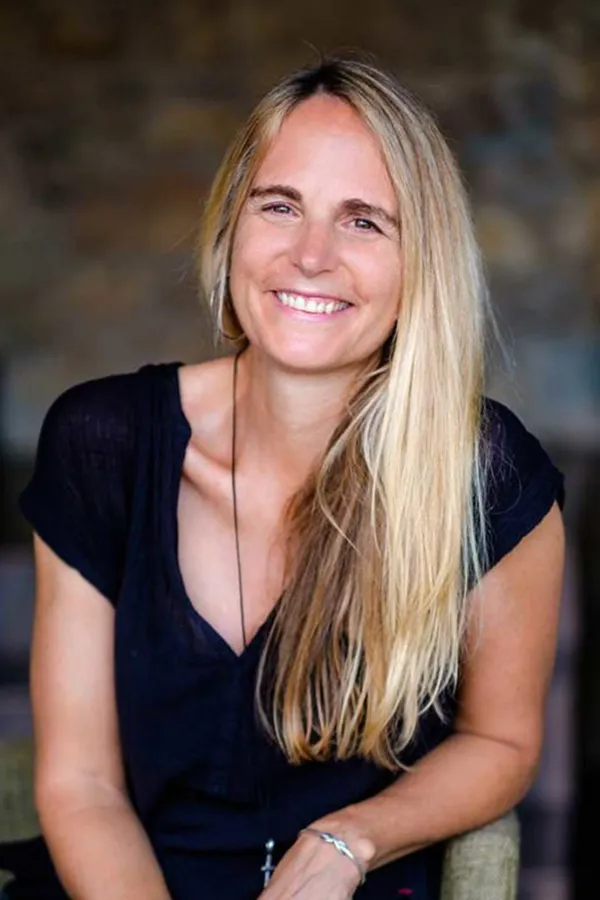 Drawing from her vast knowledge and expertise, Jean Oelwang is a sought-after speaker who inspires audiences to embrace collaboration, foster meaningful relationships, and make a difference in their personal and professional lives. Her insights are invaluable for anyone looking to unlock their hidden strength through the power of partnerships.
Book Jean Oelwang.
Sarah Robb O'Hagan
Speaks On:
Innovation, Digital Transformation, Leadership
Sarah Robb O'Hagan is an executive, activist, and entrepreneur. She is widely recognized for her groundbreaking use of digital content and services to revolutionize businesses. Forbes has honored O'Hagan as one of the Most Powerful Women in Sports due to her remarkable achievements in reshaping the business landscape for major brands in the industry.
During her tenure as the global president of Gatorade, O'Hagan spearheaded a major repositioning and turnaround for the brand. Her visionary leadership propelled Gatorade to new heights of success. Later, as the global president of Equinox, she orchestrated a significant technology transformation that completely reinvented their offerings. Just as O'Hagan has revolutionized industries through her innovative strategies, she empowers leaders to embrace change, think outside the box, and harness the power of digital technologies. Her dynamic speaking style and wealth of knowledge make her a standout among corporate motivational speakers.
Book Sarah Robb O'Hagan.
Chris Waddel
Speaks On:
Embracing struggle, Overcoming adversity, Creating change
Chris Waddel is a 13X Paralympic Medalist and a true inspiration. Holding the most medals of any male mono skier in Paralympic history, Waddel has proven time and again that determination knows no bounds. Not only is he a Paralympic & US Ski and Snowboard Hall of Fame inductee, but he was also named by the Dalai Lama as an Unsung Hero of Compassion.
From Fortune 500 companies to non-profits, Waddel's message resonates with all audiences. He challenges his listeners to consider how seemingly ordinary people can achieve the impossible. By sharing his personal experiences and lessons learned, Waddel empowers individuals to become champions in their businesses, their worlds, and themselves.
Just as Carey Lohrenz sets herself apart as the first female F-14 Tomcat Fighter Pilot of the U.S. Navy, Chris Waddel stands out as a true champion in the world of Paralympic sports and beyond. His story will inspire and motivate audiences to reach new heights and overcome any obstacle in their path.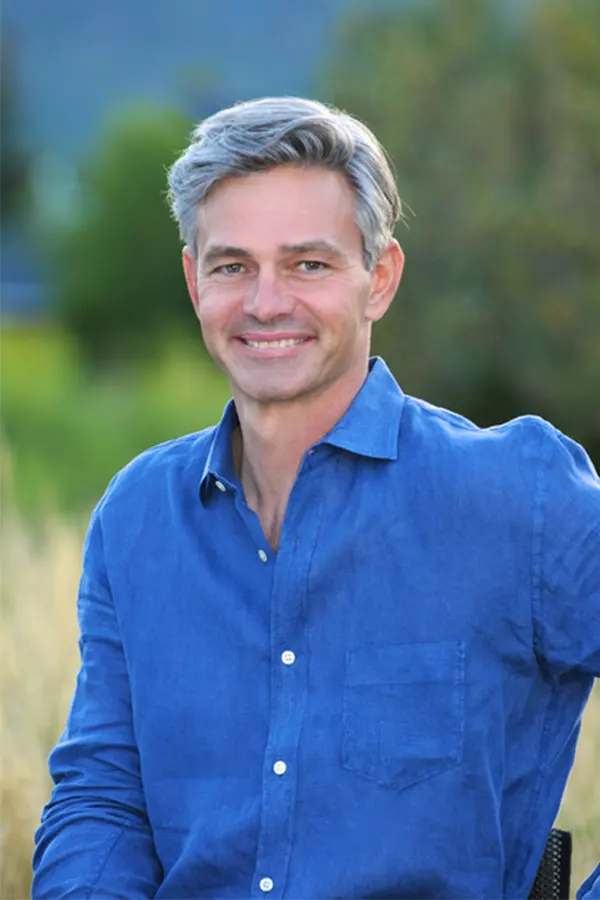 Book Chris Waddel.
Robert Paylor
Speaks On:
Overcoming adversity, Accessing full potential, Conquering challenges
Whether our challenges are visible or not, the approach to overcoming adversity is universal. The skills Robert uses to overcome quadriplegia can be used by all to optimally perform. His story and the tools he shares to go from paralyzed to powerful inspire others to access their full potential and conquer their challenges no matter how daunting they may seem. In the 2017 Collegiate Rugby National Championship, Robert Paylor broke his neck and his life changed in an instant. Immediately, he was told he would never walk or move his hands again. Robert didn't accept that reality and courageously willed himself to walk again, against all odds. Featured in Sports Illustrated, Paylor walked across the stage at his graduation ceremony.
Book Robert Paylor.
Marcus Allen
Speaks On:
Team building, DE&I, Overcoming adversity, Motivation
Marcus Allen is a former professional basketball player and the current CEO of the Big Brothers Big Sisters Independence Region. With a successful career on the basketball court, in the business community, and leadership within the nonprofit sector, Allen is a highly sought-after keynote speaker. His expertise spans topics such as team building, diversity, equity, and inclusion (DE&I), overcoming adversity, and motivation. Marcus Allen's personal journey from growing up in poverty to finding value in mentorship and learning important life lessons through sports has profoundly influenced both his professional career and personal life. His unique perspective and experiences make him an exceptional speaker who can inspire audiences to overcome challenges, build strong teams, embrace diversity and inclusion, and find motivation in their own lives.
Book Marcus Allen.
Jay Shetty
Speaks On:
Career motivation, Sales, Innovation
Jay Shetty is one of the most sought-after keynote speakers in the world. With his #1 Amazon best-selling book Think Like a Monk and as the host of the #1 Health Podcast in the world, Jay Shetty has made a significant impact on people's lives. At just 21 years old, Shetty embarked on a journey to become a monk, seeking a higher purpose in life. However, he soon realized that his calling was to make a difference in the world beyond the monastery walls.
Despite facing an 80-hour work week and overwhelming debt upon his return, Shetty persevered and built an empire. His exceptional achievements earned him a spot on Forbes' prestigious 30 under 30 list, solidifying his status as a prodigy. Companies turn to Jay Shetty to inspire, empower, and train their organizations for overall well-being, engagement, and purpose.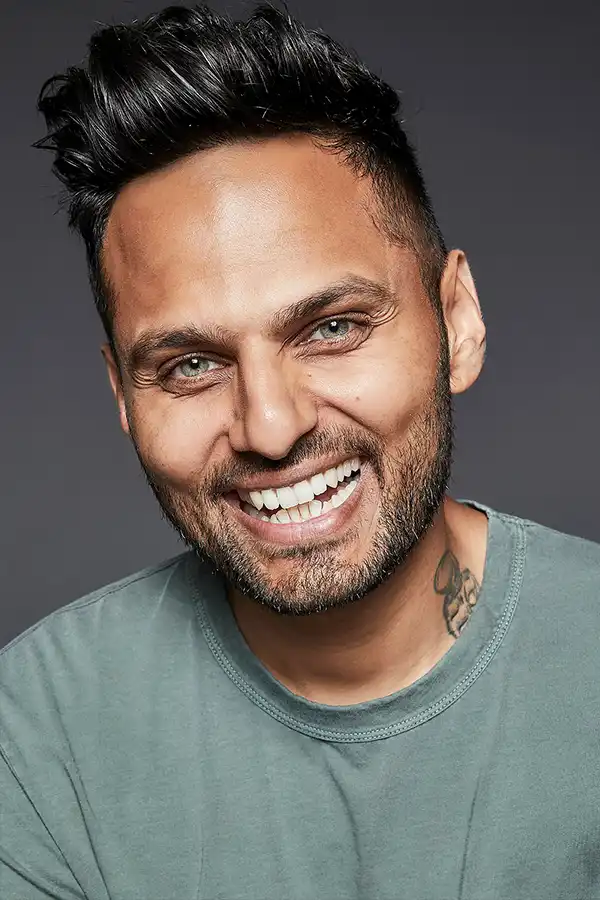 Book Jay Shetty.
Anthony Trucks:
Speaks On:
Career Focus, Identity, Life in the NFL
Anthony Trucks is a former NFL Athlete, American Ninja Warrior, international speaker, host of the Aww Shift podcast, author of the Identity Shift book, and the founder of Identity Shift coaching. Anthony Trucks is an international speaker and performance coach known for trailblazing identity shift coaching. He uses cutting-edge research in science and psychology to upgrade how you operate so you can elevate your life and business to reach your full potential.
From overcoming adversity such as being given away into foster care at 3 years old, being adopted into an all-white family at 14, losing his NFL career to injury, and more, Trucks learned how to shift at a very young age. Now, his life mission is teaching others how to shift for the better in their lives. With his unique background and experiences, Anthony Trucks sets himself apart from other motivational speakers by providing practical strategies for personal growth and success.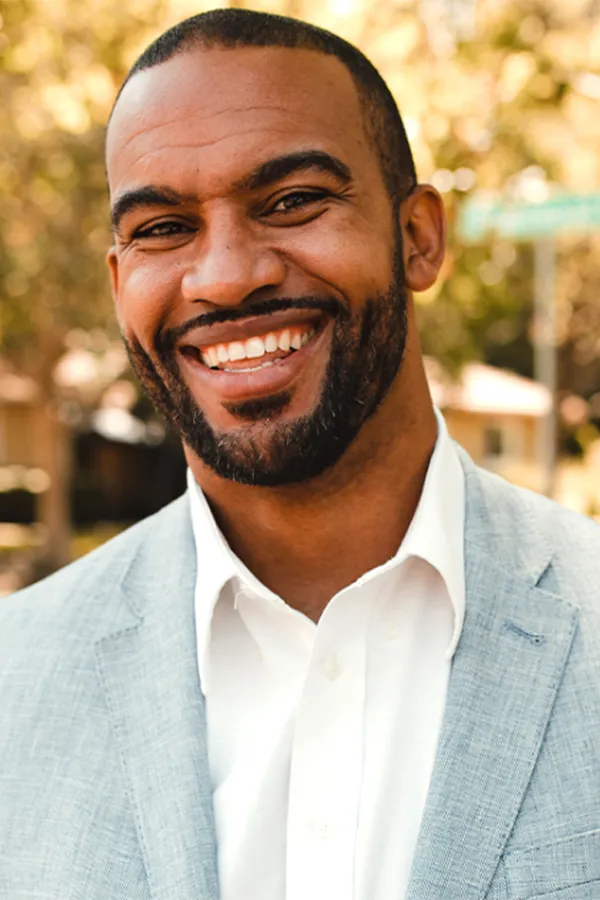 Book Anthony Trucks.

Dan Harris
Speaks On:
Burnout, Mindfulness, Career Transition
Dan Harris is an Emmy-award-winning journalist and meditation specialist. Best known as a co-anchor for Good Morning America and Nightline, Harris leads corporate workshops on mediation and mindfulness, supported by his bestselling book, 10% Happier. Internationally recognized for his coverage of both historical and hot-button issues in America, Harris has reported on the tragedy of Hurricane Katrina, the U.S. criminal justice system, and religious culture. However, all of his hard work began to take a toll on his work-life balance. After experiencing an on-air panic attack during a live broadcast, Harris realized he was pushing himself too far. This led him to author 10% Happier: How I Tamed the Voice in My Head, Reduced Stress without Losing My Edge and Found Self-Help That Actually Works. Now, Harris has shifted his focus from journalism to becoming a work-life balance and meditation specialist.
Book Dan Harris.
David Kwong
Speaks On:
Illusion, Brain Science, Persuasion and Influence
As a magician and New York Times crossword puzzle constructor, David Kwong has captivated and puzzled audiences worldwide. A favorite TED Talk speaker, Kwong is sought after by corporations and associations around the world to demonstrate the principles of illusion and the science behind why our brains are easily fooled. With his keynote speeches, Kwong pulls back the curtain on magic, revealing the secrets behind illusion and explaining how to increase your powers of persuasion and influence. In his book Spellbound: Seven Principles of Illusion to Captivate Audiences and Unlock the Secrets of Success, he delves even deeper into these concepts. But Kwong's speeches go beyond magic; he thrives on collaborating with his audience to create a truly unique event.
Book David Kwong.
Mike Rowe
Speaks On:
Blue-collar perspective, Workforce confidence and gratitude, Skilled trades and vocational education
TV host, writer, narrator, producer, actor, and spokesman Mike Rowe is best known as the creator of Discovery Channel's Dirty Jobs. Fortune 500 companies hire Mike Rowe as a keynote speaker to give their workforce confidence and gratitude from a blue-collar perspective. Additionally, Mike Rowe has partnered with several iconic brands such as Ford, Walmart, Lee, and many others. Today, Mike runs the mikeroweWORKS Foundation, awarding scholarships to students pursuing a career in the skilled trades. Furthermore, Forbes identified Mike as one of the country's 10 Most Trustworthy Celebrities in 2010, 2011, and 2012.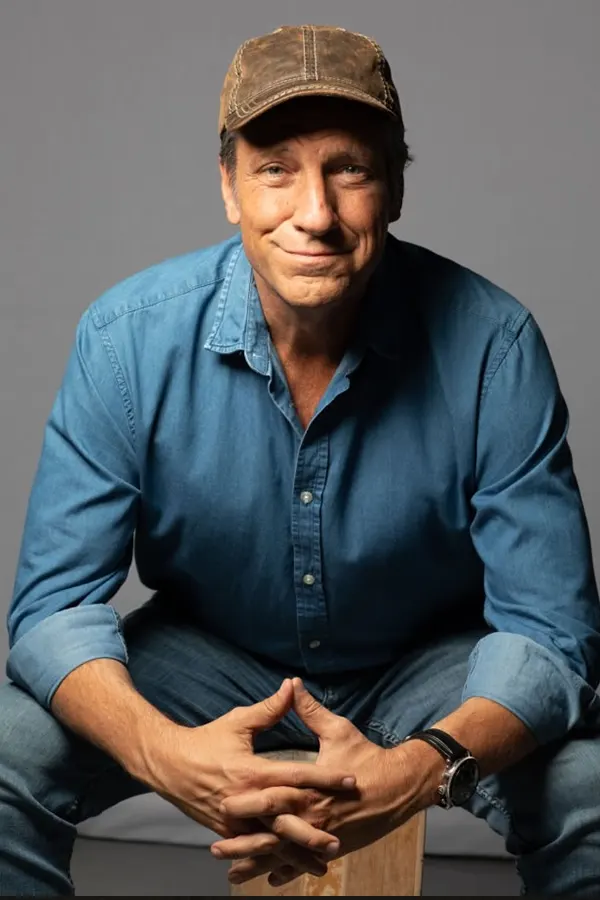 Book Mike Rowe.
Rich Diviney
Speaks On:
Leadership, Human performance, Peak-performance techniques
Rich Diviney is a former Navy SEAL commander who revolutionized special operator training. With his extensive experience and expertise, he now serves as a professional leadership and human performance consultant and keynote speaker. During his 20-year career as a Navy SEAL commander, Rich Diviney developed groundbreaking training methods that enhanced the performance of special operators in high-stress environments. Now retired from the Navy, Rich Diviney is a sought-after leadership speaker, consultant, and facilitator.
Book Rich Diviney.
Frequently Asked Questions When Hiring Corporate Motivational Speakers
How much does it cost to hire a corporate motivational speaker?
The cost of hiring a corporate motivational speaker can vary depending on factors such as their level of expertise and experience, the length of the presentation, the location of the event, and any additional services or resources they provide. It is best to contact individual speakers or agencies for specific pricing information.
Can a corporate motivational speaker customize their presentation to fit our specific needs and goals?
Yes, many corporate motivational speakers are able to customize their presentations to fit your specific needs and goals. They can work with you to understand your organization's challenges and objectives in order to deliver a tailored message that resonates with your audience.
How long do corporate motivational speaker presentations typically last?
Corporate motivational speaker presentations typically last anywhere from 30 minutes to 2 hours, depending on the event schedule and the speaker's agreement with the client.
How far in advance should I book a corporate motivational speaker for my event?
It is recommended to book a corporate motivational speaker as far in advance as possible to ensure their availability for your desired date and to allow time for any necessary preparations or customization of the presentation.
How can I measure the impact or effectiveness of a corporate motivational speaker's presentation?
The impact or effectiveness of a corporate motivational speaker's presentation can be measured through feedback from attendees, surveys or evaluations conducted after the event. Additionally, changes in employee behavior or performance, and overall improvements in organizational metrics such as productivity, engagement, and satisfaction should be measured.
How to Hire A Corporate Motivational Speaker
Looking for the ideal corporate motivational speaker for your upcoming event or webinar can be a daunting task. However, The Mollie Plotkin Group is here to help you secure the perfect speaker. Our expertise in creating exceptional experiences with sports stars, celebrities, and keynote speakers has earned us the prestigious title of Industry Innovator of 2023 by BizBash. So why wait? Contact us today and embark on a journey towards an unforgettable event.