MPG Keynote Speaker Erin Merryn
Hire Top Health and Wellness Motivational Speakers
The Mollie Plotkin Group helps pair businesses and organizations with expert wellness speakers to help improve lifestyle, wellbeing and balance.
Trusted and Expert Wellness Speakers for Your Event
Health and wellness are the keys to the productivity and success of any organization. If your workforce, students, or team suffer from burnout, anxiety or poor work-life balance, they are more likely to be less engaged and less motivated. 
One of the best ways to keep motivation and productivity alive is teaching how to maintain a healthy lifestyle, both physically and emotionally. And there's no better way to do this than hiring a top wellness speaker for your corporate events, workshops, boot camps, and live or virtual meetings.
At The Mollie Plotkin Group, we offer highly experienced and reliable wellness speakers who appeal to a range of audiences. Discover exciting wellness keynote speakers, subject matter experts, humanitarians, and visionaries who can inspire, empower, and motivate with their incredible stories and key takeaways.
Get the Best Wellness Speakers at The Mollie Plotkin Group
We have an expansive roster of wellness speakers, including:
Professional Athlete Speakers
Hire some of professional sports most recognizable names and faces for your events. From world-class athletes to coaches, our skilled athlete speakers offer insights on goal-setting, perseverance, teamwork, and more. They also make excellent event hosts and moderators.
Some of our top professional athlete speakers include:
Riley Cote
Riley Cote is a top sports wellness speaker, a former NHL player, and Founder of two companies – Athletes for Care and the Hemp Heals Foundation. He uses his life journey – from being a walk-on for the Toronto Maple Leafs to playing for the Philadelphia Flyers – to inspire and educate his audiences. He concentrates on teaching ways to reduce anxiety and stress regardless of their field of work.
The Mollie Plotkin Group provides top inspiring personalities to hire as resilience speakers for functions and events across the USA. Addressing the difficulties they encountered themselves, our resilience speakers will advise on tactics they employed to bounce back from their setbacks and impediments. Our list of resilience speakers ranges from survivors of child abuse to cancer survivors to professional athletes. This helps guarantee that regardless of the industry you are in, we will have the speaker who will resonate with audiences on any occasion.
Some of our best resilience speakers include:
Margaret Hoelzer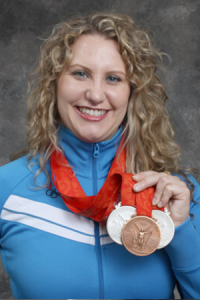 Apart from winning numerous achievements as an athlete, Margaret has also devoted her time to do advocacy work. This includes sharing her experiences as an athlete with local communities, youth swim clinics, teams, and organizations. Thanks to collaborations with many organizations, her advocacy has had a significant impact on the lives of children and the Olympic movement.
Erin Merryn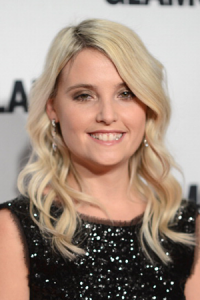 Erin Merryn is a top resilience speaker who uses her experience of surviving years of childhood sexual abuse to advocate for healing. She suffered years of childhood sexual abuse and found the courage to break her silence at the age of 13. She was able to begin the awareness and healing process by accessing a Children's Advocacy Center. As an adult, Erin Merryn has now spoken at over 250 CAC events to give a voice to the story of thousands of abused children..  She is the author of "Stolen Innocence," "Living for Today," and "An Unimaginable Act." She also helped pass "Erin's Law" that requires children to learn about sexual abuse in school. "Erin's Law" has now been passed in 37 states.
Work-Life Balance Speakers
If you want your employees to reconnect with their passions and purpose, our experienced keynote speakers are your best bet. They can help employ guaranteed techniques and strategies for maintaining the emotional, mental, and physical wellbeing of your team. They also ensure your employees restore control over their workload, thus reducing staff turnover, recruitment costs, and more.
Some of our top workplace wellness speakers include:
John Foley
As a former lead solo pilot of the Blue Angels, John is a top work-life balance speaker who knows what it's like to survive in the world's most inhospitable environment. He shares insights for individuals on adapting to change and staying resilient, especially when under immense pressure. His talks will also help you produce tactics for achieving goals by identifying and neutralizing different forms of stress. 
Errol Doebler
Errol Doebler is a former Navy SEAL and FBI Special Agent with over 20 years of experience. He authored the book titled "The Process, Art, and Science of Leadership" and is a top executive coach. In his talks, Errol Doebler creates a natural leadership discussion that guarantees transparency and consistency. This will help promote the essential flexibility needed to handle stressful situations, gain control and succeed.
Why Hire a Health and Wellness Motivational Speaker for Your Event?
Hiring a top wellness motivational speaker comes with a lot of benefits, including:
Promotes Productivity and Positivity
Our speakers will help foster a positive work culture that encourages your workforce to be more invested and mindful. Happier employees are more likely to exceed expectations in their personal and professional lives.
Increases Job Satisfaction and Motivation
Our motivational speakers will add new concepts and key takeaways for your team, thus freeing them from stagnant thinking. As a result, your team can be more creative and will be lead down the path of innovation and success.
Boosts Creativity and Mindfulness
Our actions, results, and impact on others determine great teamwork and our personal and professional legacy. How you deal with challenges in your workplace and daily life will define your leadership legacy.
Our wellness leaders have learned many team and leadership skills through participation in activities like sports, coaching and business. These lessons are used to impact skills like teamwork and trust. They can also help you know how to think strategically and adapt when faced with conflict. Wellness Keynote Speakers will teach your audience how to thrive in their personal and business lives.
The Mollie Plotkin Group is Your Go-To Source for Wellness Speakers
As the leading keynote speaker bureau in sports and wellness, we will help your audience connect better to their vision, mission, and goals. Hire wellness speakers who leave a lasting impression on your audiences. With years of experience, The Mollie Plotkin Group strives to constantly provide reliable, educational and exciting top keynote speakers for all types of industries, organizations and non-profits.
Stay Up to Date with the Wellness Speaker Trends
Want more lifestyle speaker choices? Tell us about your event, and we can send you a customized list of wellness speaker recommendations drafted particularly for your event's audience, topic, or theme.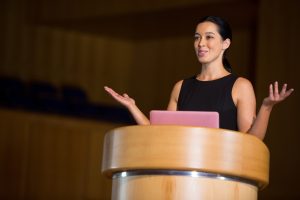 A memorable event is more than a good return on your investment of time and money. How? By bringing attendees back again for more. The
Read More »