MPG Keynote Speaker Matthew S. Newman
Hire Business Keynote Speakers: Finding the Perfect Keynote Speakers for Your Business
Elevate and empower your workforce by hiring our top-rated business speakers.
Charge Up Your Corporate Events with Our Business Motivational Speakers
As the workplace revolution accelerates, every company seeks to grow and become more successful. Too often, stagnancy among employees, staff and leadership affects success. Working remotely can breakdown the feeling of being on a strong team. The cause of this may be due to lack of motivation, connection to co-workers, inability to navigate the workplace conditions, poor teamwork, ineffective leadership, working remote or more. If you want more positive results, create a happier work environment, and grow your business, consider investing in inspirational business motivational speakers.
And this is where The Mollie Plotkin Group comes in. We provide the ideal keynote speakers to address your company's needs so you can boost employee morale and productivity. Our virtual and live programming, webinars, and online events allow us to bring engaging and informative speeches to your audience anywhere, anytime.
Top-Rated Business Speakers for Hire at The Mollie Plotkin Group
Corporate Culture Speakers
A strong and adaptive corporate culture ensures your employees have a sense of belonging within your company, enabling them to stay loyal and foster innovation. To help you enforce a results-driven corporate culture, our inspiring motivational speaker bureau has talented corporate culture speakers to help.
Matthew S. Newman
With immense financial service sector experience, and a relentless determination, Matthew S. Newman has helped inspire thousands to take ownership of their life, just as he has done as a brain cancer survivor. Matt Newman will help your company establish new prospects by teaching the audience how to make real and transparent interpersonal connections. Through his philosophy of creating connections, risk management and motivation, Matthew S. Newman will assist your sales teams, leadership, and financial advisors to develop a deeper connection with clients to boost growth. Few business keynote speakers have the ability to engage, motivate and empower listeners like Matt Newman. If your sales team is ready to grow their business, close more sales and create better, long lasting connections with their clients, then you're ready to hire Matthew S. Newman.
Ak Ikwuakor
From speeches ranging from holistic healing to business-oriented planning, Coach AK Ikwuakor seeks to make your employees self-aware and motivated as they navigate the corporate culture. He helps them understand how to build rapport with clients and influence their buying decisions. His sought-after keynote "Un-Branded" inspires audiences to think bigger, work smarter and become more that they can imagine. Hire AK Ikwuakor to inspire your employees, leadership and sales teams today!
Workplace Safety and Crisis Management Keynote Speakers
As a business owner, workplace safety is always your number one priority. Workplace safety and crisis management play an important role in minimizing risks and putting strategies in place for your organization to deal with any negative events. Here are some of our Workplace Safety and Crisis Management Keynote Speakers:
Jin Kim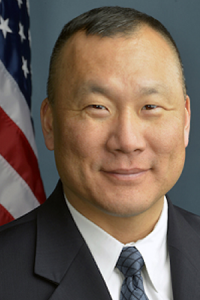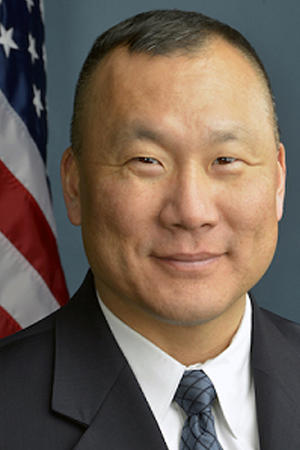 Having served as the Active Shooter Coordinator on the FBI's Crisis Management Unit, Active Shooter Expert Jin Kim is a leading authority in crisis response. His training in workplace violence prevention for the FBI's corporate programming will help guide your company to create reliable workplace safety guidelines in this new era of risk management. Jin Kim provides practical presentations and expert witness testimonies at seminars and industry conferences. 
Active shooters in the workplace is a real, everyday threat. The FBI defines an active shooter as one or more individuals engaged in killing or attempting to kill people in a populated area. In 2020 alone, the FBI designated 40 shootings as active shooter incidents. Too many of these active shooter incidents happened in the workplace. Active Shooter Expert and Crisis Management Keynote Speaker Jin Kim educates your audience on what to look for, how to prepare and what to do should you find yourself in an active shooter situation.  Jin speaks on gun education, safety and awareness in the workplace. 
Prashanth Challa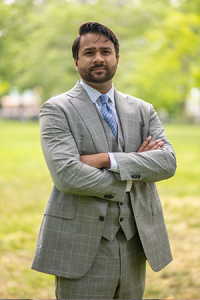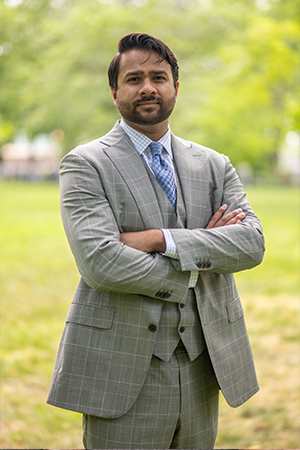 Considered one of the leaders in cybersecurity today, Prashanth Challa is focused on helping your company understand the real and present threat of cybersecurity. Prashanth Challa's cybersecurity keynote speech takes the complex world of internet crime and makes it understandable. While with the National Security Agency (NSA), Prashanth Challah led a team that performed computer network operations and delivered innovative tools to ensure cybersecurity in the United States. 
Why would someone want to steal email addresses? Why do cybersecurity criminals start by taking just a few dollars from a bank account? What is the dark web and how is it being used? What is a white hat versus a black hat? What is a "back door?" How do I best protect myself from cybercrime? Cybersecurity expert keynote speaker Prashanth Challa takes this complex topic and makes it easy to understand. His engaging keynote speech will educate, and engage,your audience. 
Decision Making and Negotiation Speakers
Want to help your employees seize their full potential through better decision-making and negotiation skills? Look no further than our keynote speaker bureau's talented and inspiring keynote speakers on decision making and negotiations.
Annie Duke
A sought after business speaker since 2002, Annie Duke leverages her experience as a professional poker player and a behavioral scientist to help your business to solve decision-making challenges you may face. As the only woman to have won the NBC National Poker Heads-Up Championship and the World Series of Poker Tournament of Champions, you can trust her insights in decision-making.
Annie Duke's latest book, How to Decide: Simple Tools for Decision Making Better Choices is a follow up to her national best-seller Thinking in Bets. As a leading authority in the decision making space, Annie Duke teaches her audience how to enhance their own skills in decision making.
Stuart Diamond

Whether you're looking to resolve a contract dispute or make better deals, leading negotiation expert and keynote speaker Stuart Diamond will help you walk the delicate tightrope between catastrophe and compromise. As a Pulitzer Prize-winning journalist, Harvard attorney, author, entrepreneur, and Wharton Professor on Negotiations, you will learn how your business will get the best out of deals.
As the author of Getting More Stuart Diamond quickly became the most sought after keynote speaker on negotiations. His negotiation strategies have been adapted by 80 of the top Fortune 100 companies, every Navy SEAL team as well as governments around the world. As the leading expert on negotiations, hiring Stuart Diamond to educate you and your team to navigate negotiations is an investment in your success.
Why Hire Our Top Business Speakers
When it comes to creative decision-making and problem solving, a little inspiration can go a long way. Feeling stuck and uninspired can affect your employees' ability to tackle problems head-on. From their compelling storytelling, key takeaways and exciting content, your audience will learn innovative ways of tackling challenges.
Disability speakers help your audience look at the big picture of their own lives, encouraging them to become the best version of themselves. Through tales of how their disability has not stopped them from living their fullest life, they can inspire your audience to overcome personal and organizational challenges by finding a new perspective by which they look at problems.
Enhances Your Employee's Skills
Our business speakers will teach your workforce a broad range of useful skills. Whether it's improving their corporate culture or increasing sales or developing their negotiation skills; they deliver powerful information that boosts your team's skill and helps them find cooperative synergy.
Aligns Your Company's Goals
Employee dissatisfaction can at times stem from company policy and administration. These are issues that arise from inconsistency in communication within your organization. Our speakers can help you identify concrete goals and establish a clear trajectory to grow your business.
Boosts Employee Performance
Your company is only as good as its employees. If you want to grow your business, you must invest in their development through devoted mentorship. Hiring our top business speakers is a great way to deliver practical insights that can improve their professional and  personal lives. This can lead to a more confident workforce and improve their performance.
Improves Employee Engagement
Disengaged employees can lead to inefficient operations within your company. If you're experiencing low employee morale and motivation, enlisting our motivational speaker services to find the perfect speaker for your event can make all the difference. Through humorous and engaging speeches, they can energize your employees and encourage them to do more and be more.
The Mollie Plotkin Group is more than a business speakers' bureau. We're committed to providing our clients with quality and personalized speaker experiences. We have a database of world-renowned thought leaders in whom we trust to deliver incredible talks on different topics. Our process involves getting to know the speakers, listening to their stories, and finding ways to connect them to you.
Stay Up to Date with the Business Speaker Trends
Looking for business speakers to motivate your workforce and boost productivity?
Look no further than The Mollie Plotkin Group. Whether you're seeking corporate culture speakers, decision making and negotiation speakers, or workplace safety and crisis management speakers, we're the best option for finding the ideal guest speaker for you, and your audience.