"Indeed there is a lot of Rocky in Vincent Francis Papale," 
—Sports Illustrated, 1977
Some only know Philadelphia as the best place to get cheesesteaks off of I-95. But, we know it as the city of hard work, perseverance, and brotherly love. Vince Papale, a former Eagle played by Mark Wahlberg in Invincible, is a living embodiment of Philly's values. 
Vince Papale was the Oldest Rookie in NFL History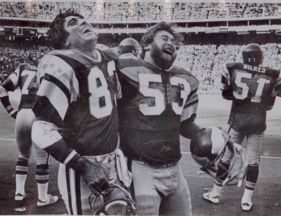 In 1976, the team offered a training camp invitation to a 30-year-old, semi-pro football player named Vince Papale. Vince, a native of Philadelphia and St. Joe's graduate, never played college football. He was also the oldest rookie in NFL history at the time of his signing. 
Vince quickly established himself as a fan-favorite for his tough and nearly savage plays as a special teamer. South Philly saw Vince as one of their own, cheering especially hard for their blue-collar yet unlikely star. In fact, fans often compared Vince to Philadelphia's other favorite athlete, Rocky Balboa. "Indeed there is a lot of Rocky in Vincent Francis Papale," according to Sports Illustrated in 1977.  Vince's unlikely background and Invincible spirit gave hope to the people of Philadelphia. 
The Eagles' Invincible Spirit: Van Buren to Foles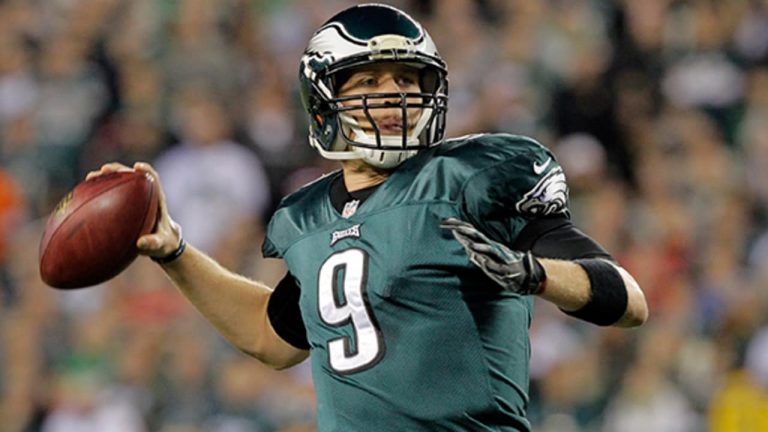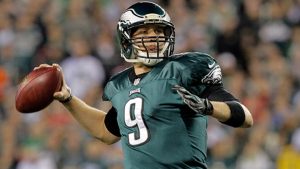 The Philadelphia Eagles have since embraced this spirit and have had their fair share of Invincible moments. In the midst of a severe blizzard, the Eagles prepared to face off against the Chicago Cardinals in the NFL Championship Game of 1948. Star Eagles running back, Steve Van Buren, woke up that morning to find his car completely snowed in. So, Van Buren caught three trolleys, a taxi-cab, and finally ran the last several blocks to the stadium–arriving just before kickoff.
Despite all of these setbacks, Van Buren secured a 7-0 victory for the Eagles. He put the team on his shoulders, scoring the only touchdown of the game. His dedication and refusal to back down from a natural disaster itself was only the first of many Invincible moments throughout the Eagles' storied history. 
During the late 1970s, Dick Vermeil took over as the Eagles' head coach. In his first year, he signed Vince Papale, but still struggled in his first few years with the team. After several losing seasons, the Eagles broke the longest playoff drought in NFL history by making the playoffs in 1978. Then, in 1980, the Eagles made it all the way to the Super Bowl. In the face of the team's losing seasons and his own precarious job security, Vermeil refused to back down from his leadership position. 
And of course, back in 2017, an injury forced the Eagles  to start backup quarterback Nick Foles during their playoff run. The team previously benched and then traded Foles in 2015. Two years later, the Eagles signed Foles again to a backup role. As we know now, Foles didn't let those previous setbacks define him. He became an Eagles' legend, leading the Eagles to their first-ever Super Bowl win. 
How To Build Your Own Invincible Spirit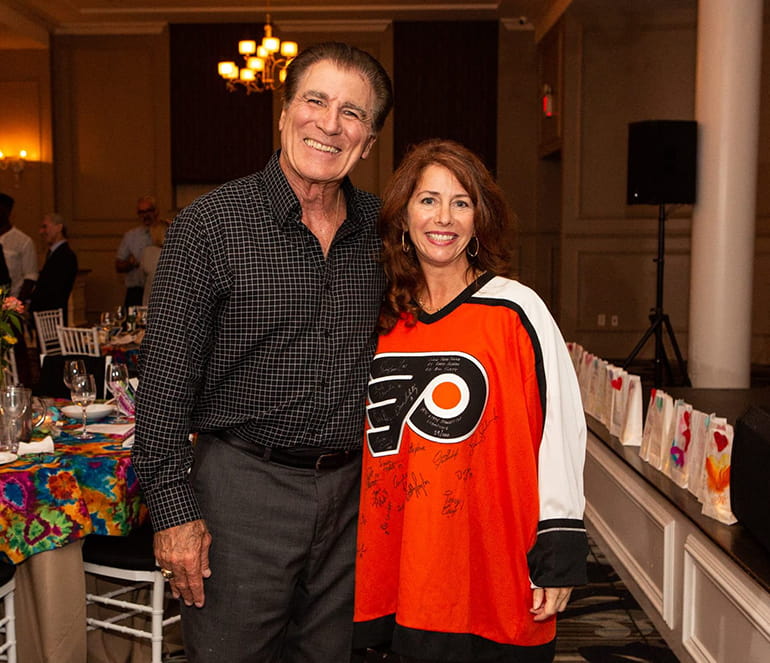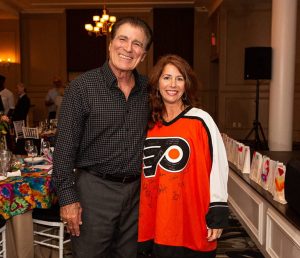 Even though it's been over forty years since Vince Papale last played in the NFL, his spirit is manifested by the Eagles when they're at their best. This year, the Eagles prepare to overcome the loss of both their starting quarterback and head coach. These challenges will certainly be difficult, but The Birds will do their absolute best to reach their Invincible moment.
To hear how Vince Papale's spirit can transform your organization, reach out to us here at The Mollie Plotkin Group today! Get inspired, get motivated—become invincible!