Our business is a majority of Delaware graduates and University of Delaware alumni. We also actively participate in the greater Philadelphia area live events industry. From hospitality to sports, we're a part of the Delaware community.
Is your company located in or around Delaware? Looking for a keynote speaker?
We know that hiring a keynote speaker in Delaware can be a challenge, as there aren't many speakers bureaus based in Delaware. What's more, is that many times you have to scroll through massive websites with no real direction or personal touch.
Mollie Plotkin Group is the best keynote speaker agency in Delaware
Luckily, Mollie Plotkin Group has a proven track record of signing on the best speakers in the Delaware area. MPG is also a small business, meaning that we will personally work with you to find the right keynote speaker for your event.
Our business is a majority of Delaware graduates and University of Delaware alumni. We also actively participate in the greater Philadelphia area live events industry. From hospitality to sports, we're a part of the Delaware community.
Top 9 Keynote Speakers in Delaware
MPG has a vast catalogue of speakers to choose from, ranging from professional athletes to life-long entrepreneurs. No matter what type of event you are trying to put on, we surely have the perfect speaker to pair you with.
1. Kevin Reilly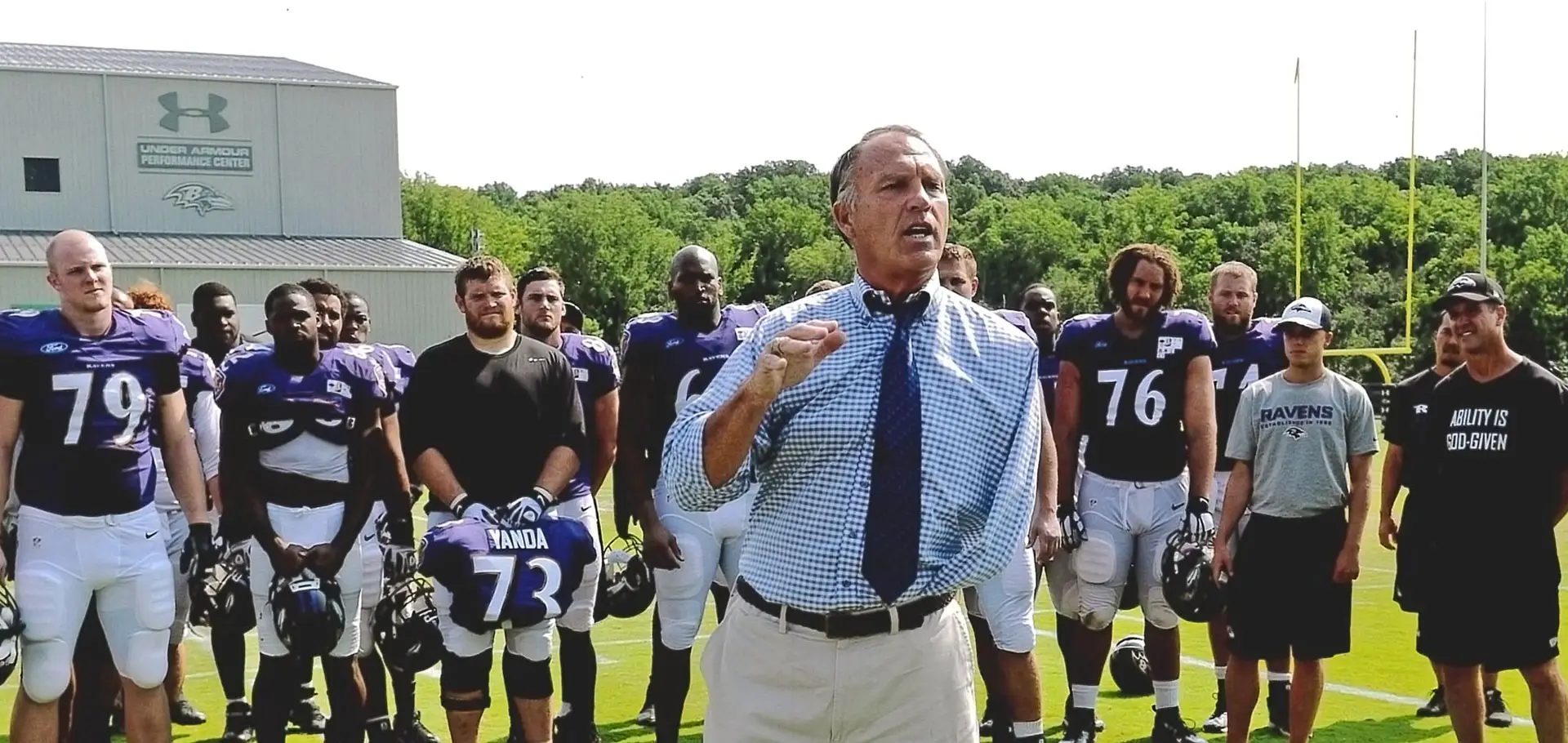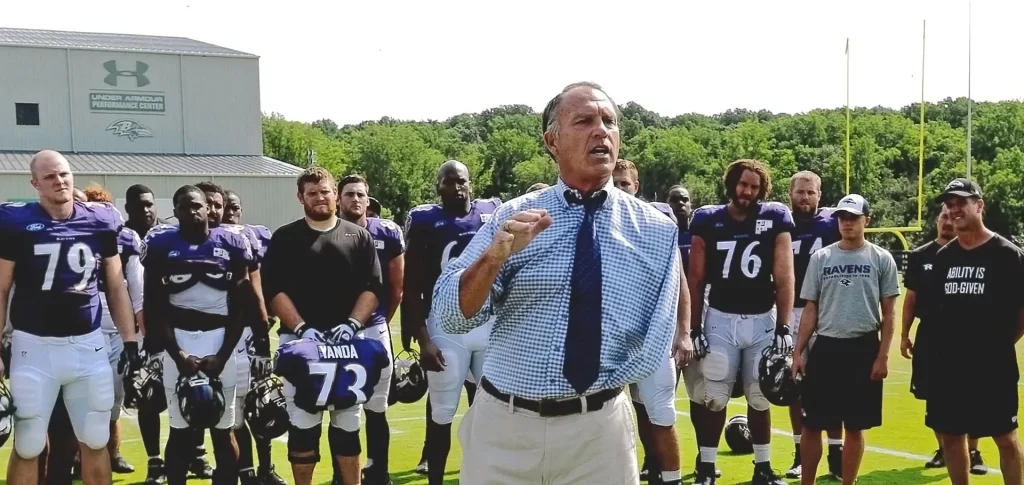 As a Delaware Native and former Philadelphia Eagles linebacker, Kevin is regarded by many to be a hometown hero. Kevin is more than that though, he is also an inspirational speaker with a story of perseverance.
Unfortunately, in 1976 Kevin's NFL career would become short-lived. Doctor's discovered a desmoid tumor, and Kevin was told that he would lose his left arm, shoulder, and five ribs.
Kevin, however, defied the odds and made a tremendous recovery. With the help of his friend, Rocky Blier, Kevin re-learned many things that we take for granted on a daily basis.
Kevin is an exceptional speaker, and he'll most definitely get your audience feeling energized.
2. Matthew S. Newman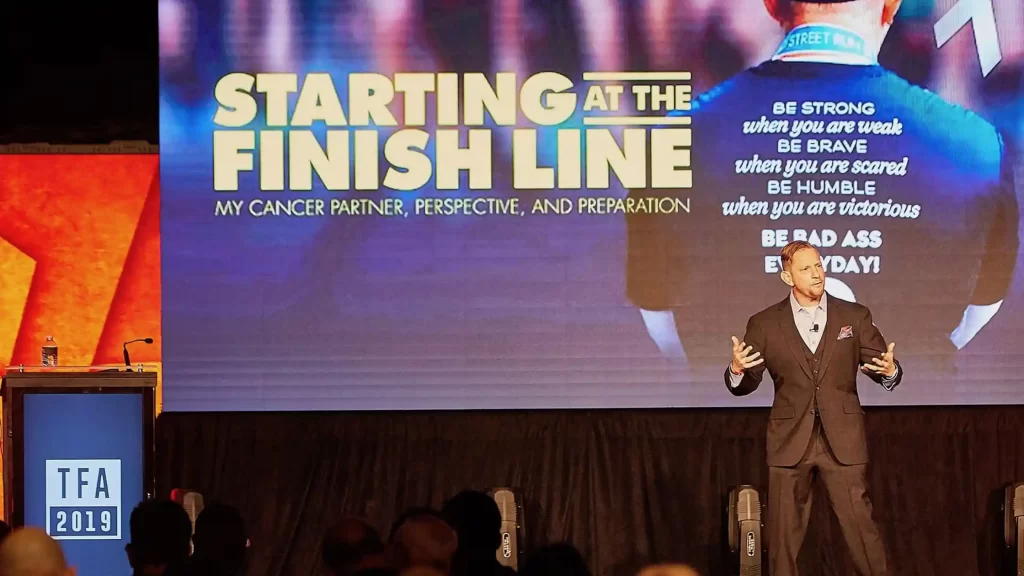 Matthew Newman is another speaker currently operating out of the Delaware area. Newman is a cancer survivor, and his story is also fraught with resilience and passion.
Matthew Newman was a family man, and a financial professional for twenty years. Tragically, at the age of 39 he was diagnosed with grade-three astrocytoma; brain cancer.
Part of Matthew's message is that perspective is everything, and this is how he found the strength to fight cancer.
3. John Roesch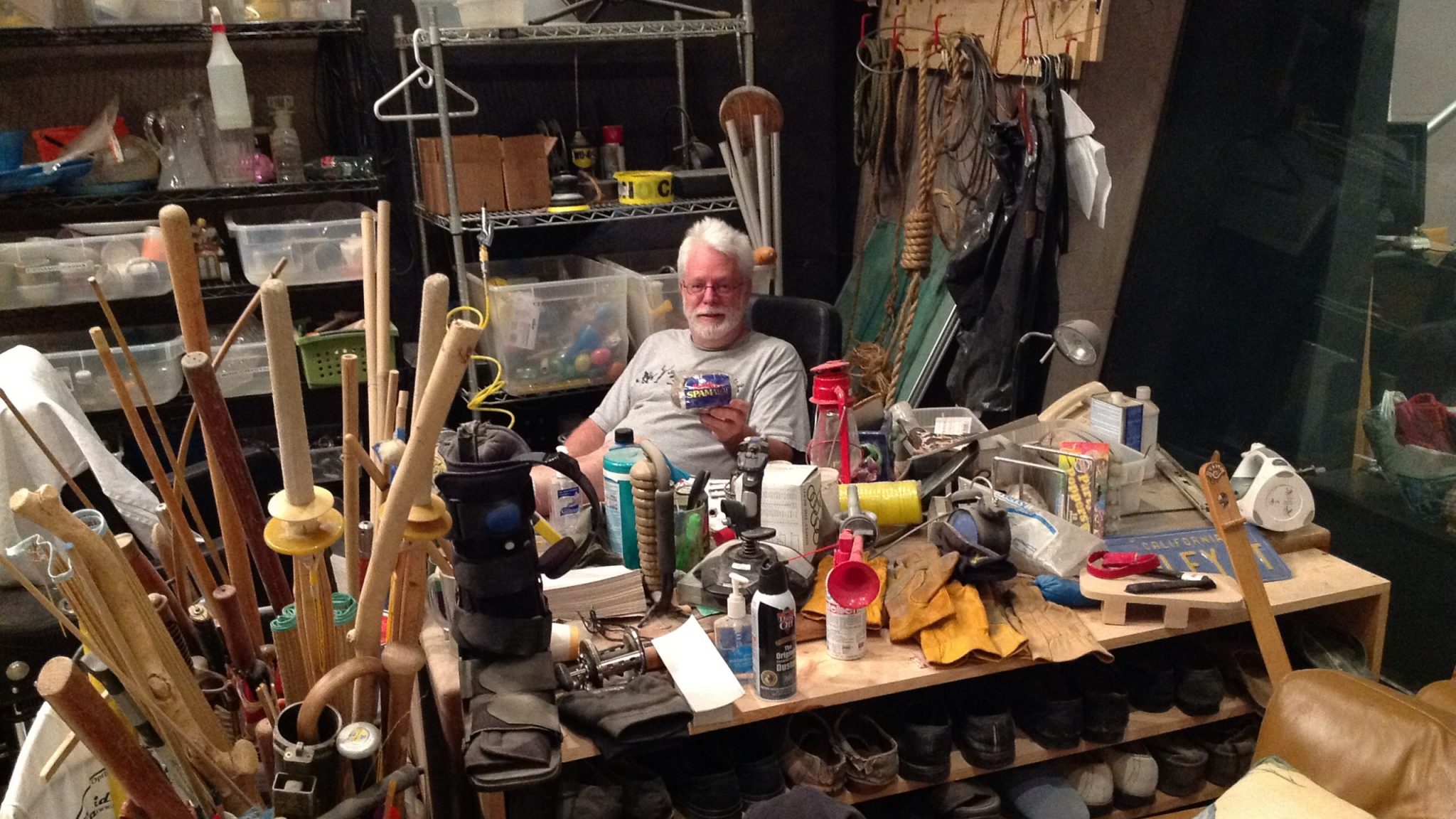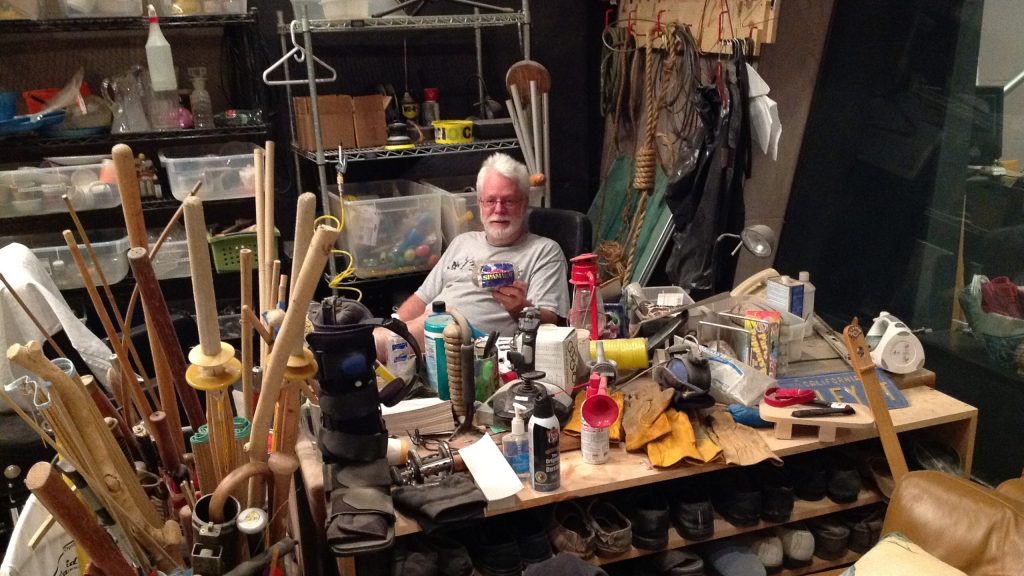 John Roesch is certainly a man who understands that the little things in life are the most impactful. As a legendary foley artist, John works with sound design and tries to recreate sound effects for film, television, and video games.
His resume is impressive, and his credits include ET, the Empire Strikes Back, and Toy Story just to name a few. John is now the lead foley artist at Skywalker Ranch and continues to do work for big budget films and TV shows.
At the beginning of his career, Roesch really wanted to become an actor or director. However, John ended up getting into Foley to help his friend produce a film.
At first, John thought "boy what a stupid job". Little did he know this would end up being his life-long career and passion.
John's message is a simple one: learn to appreciate the small details in your life, and examine situations beyond their surface level.
4. Jon Dorenbos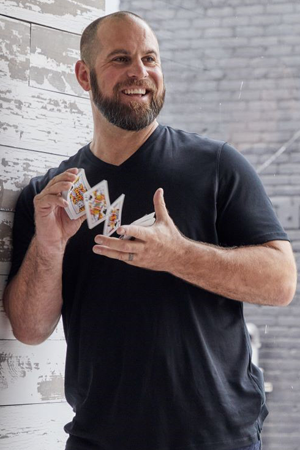 Life is Magic, and this former NFL player for the Eagles has brought his magic to the whole country…
Shockingly, Jon's athletic career came to an abrupt end in 2017 when it was discovered that he had an aortic aneurysm. After this, he decided to pursue his second passion: becoming a performing magician.
Jon has been doing magic since he was thirteen, and has always used it as a form of escapism. Magic gave him the motivation to recover and keep pushing on, magic saved him.
This is precisely the message Jon tries to convey to his audiences, that life is magical.
5. Mario Rizzotti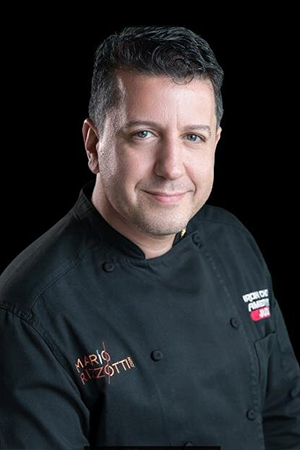 Having grown up in Italy, celebrity chef Mario Rizzotti will bring the taste of Italy right to your kitchen. Mario's main goal as a speaker and culinary expert, is to educate people in the art of authentic Italian cuisine.
Mario has partnered with Barilla and FABBRI food products, and does brand endorsements and demonstrations. Rizzotti is a passionate chef who believes in the ingredients that he uses.
Delaware takes pride in its thriving Italian-american community, making Mario a great fit as a keynote speaker for the area. Bring an international touch to your event with this celebrity chef.
After all, you have nothing to lose and only delicious food to gain with someone like Mario.
6. Vince Papale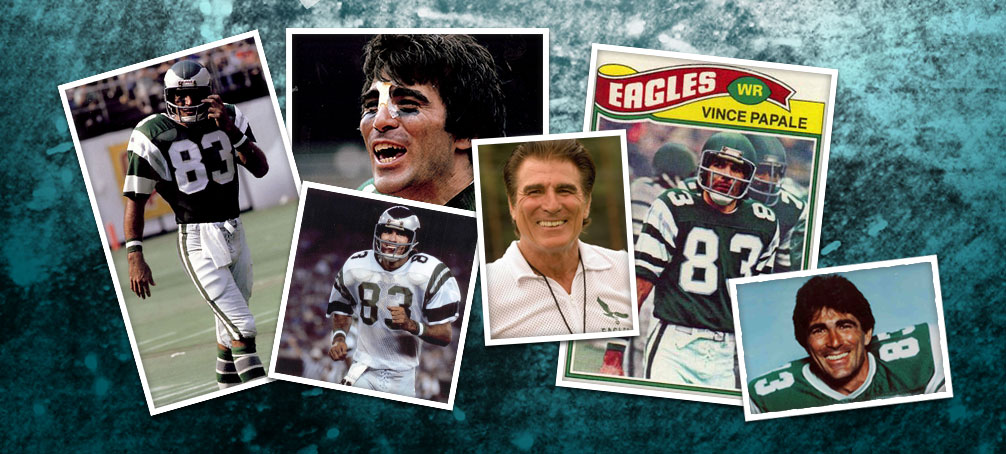 It's never too late to pursue your dreams…
Vince Papale, home town hero and legend, is undoubtedly familiar with this statement. At thirty years old, Papale became the oldest rookie in the history of the NFL to play without having college football experience.
Papale was a wide receiver for the Philadelphia Eagles, and his story was portrayed in the Disney movie "invincible". Vince knows what it's like to feel as though you're the odd one out, but he also knows how to rise above this feeling.
Papale has also written a book called, Invincible: My Journey from Fan to NFL Team Captain, detailing his time with the Philadelphia Eagles.
Hire Vince Papale for your next event, and become 'invincible'.
7. Stuart Diamond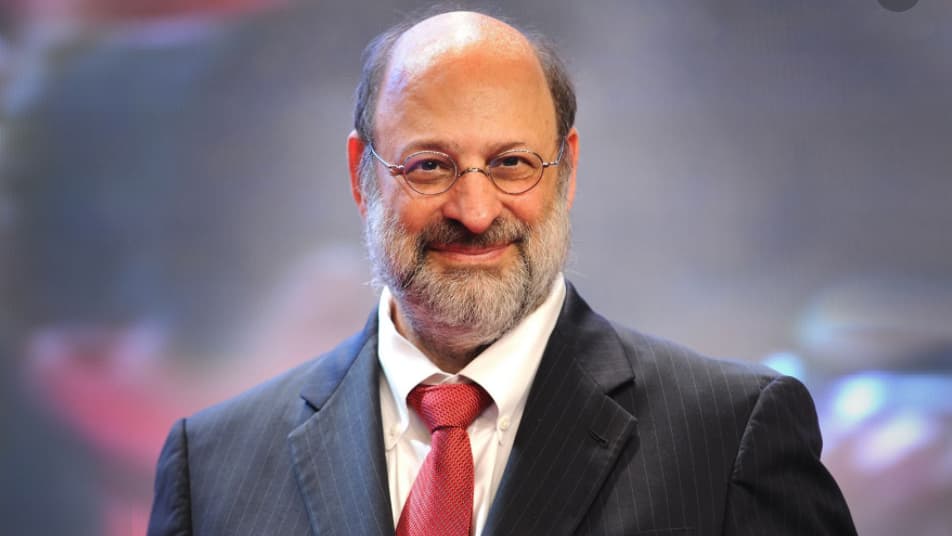 International security consultant, famous professor, journalist, and lawyer, Stuart Diamond is a bona fide renaissance man. His book, Getting More, details the negotiation model used by Google to train employees all over the world.
What's more, is that Diamond's book was actually bought by the U.S. Special Ops to help them learn more about his model of negotiating. Diamond is the negotiation expert, and has taught the subject for over twenty years.
His vast knowledge on the subject and psychology behind negotiations is both captivating and informative.
8. Robert Paylor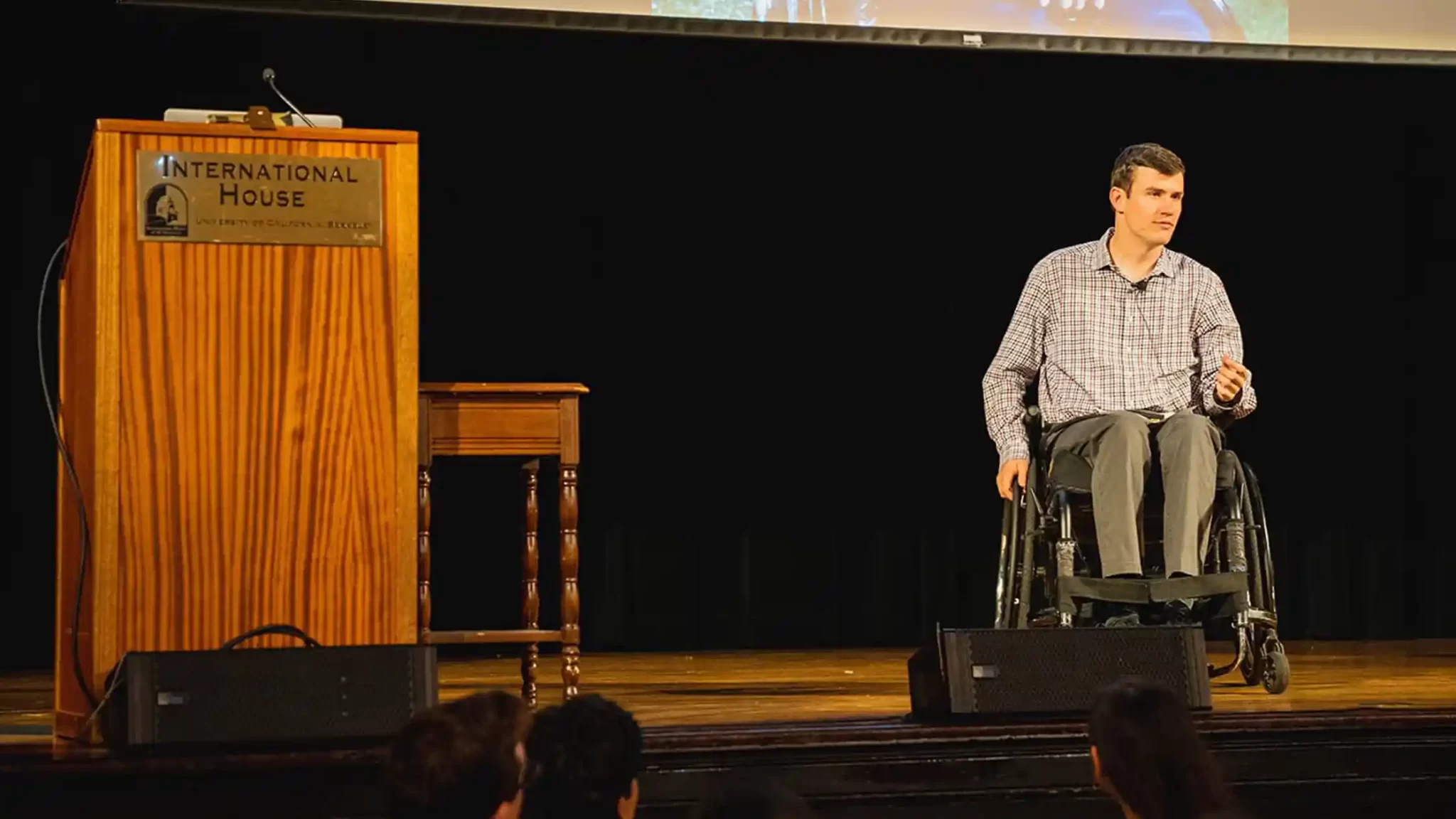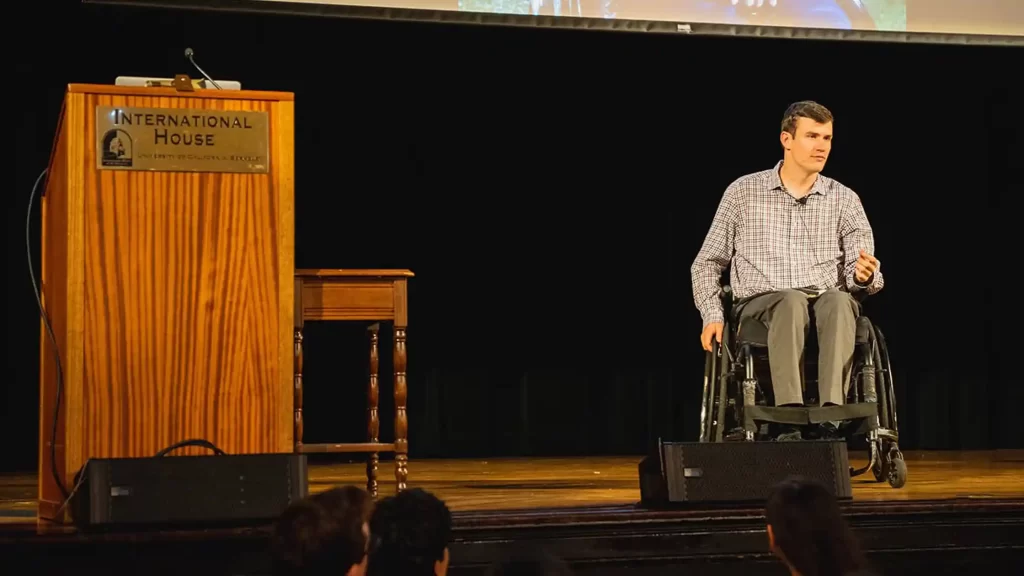 "Paralyzed to Powerful"…These are the words that 23-year old Robert Paylor lives by.
In 2017, Robert's life was instantly changed when he broke his neck in a collegiate rugby championship. Devastatingly, Robert was told that he would never walk or move his hands again.
Well, in this case the medical experts were wrong. As his recovery progressed, Robert actually gained the strength to walk again.
Just a few years later, Robert graduated from Haas School of Business at UC Berkeley. In what would become a momentous achievement in his life, Robert Paylor walked across that stage to a cheering crowd and accepted his diploma.
The will and the motivation that Robert implemented to achieve this, is something that everyone can learn from. Robert will inspire your audience to overcome the daily challenges that life throws at you.
9. Ron Jaworski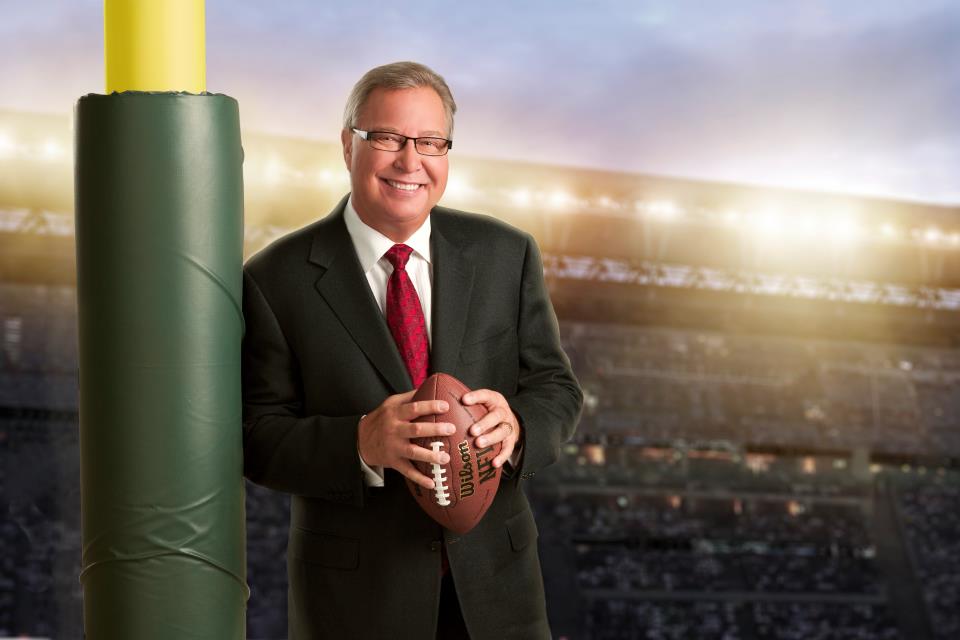 Ron Jaworski is the CEO quarterback, a nickname coined as a result of his years of business experience. He has spoken at some of the biggest corporations in the world, and tailors his speeches accordingly.
Ron Jaworski will show your audience what it takes to be a great leader and team player. His philosophy shows that with hard work and persistence, anything is possible.
Notably, Jaworski is also renowned in the area for his golf tournaments. Since places like the Dupont Country Club are so popular with the Delaware community, this is definitely something that many would appreciate.
Hire Ron, and be inspired to achieve more and reach greater heights!
The Mollie Plotkin Group can bring you any one of these speakers, and much more, for an affordable rate.
Mollie Plotkin is a Delaware native and a graduate of the University of Delaware, as is the majority of our staff. We see that there is a lack of keynote speakers solutions in the state of Delaware. Our personalized approach to booking keynote speakers fits Delaware's needs the best. So work with us instead of a massive, faceless, online bureau.