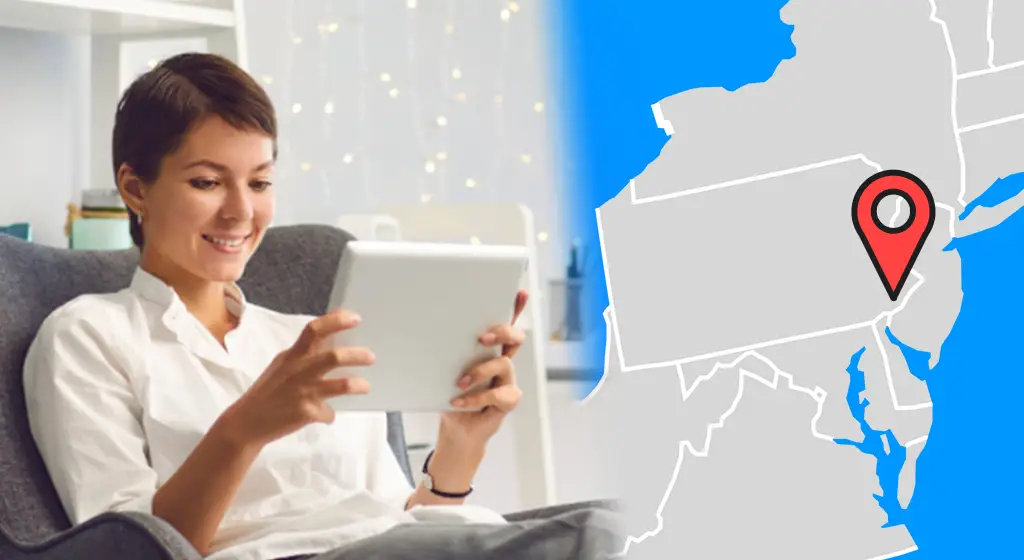 Trying to figure out how to bring motivation back into your workplace? Well, hiring a professional corporate speaker might just be the solution you have been looking for.
When planning an event in the greater Philadelphia area, hiring the right keynote speaker can be difficult. National bureaus are the most accessible resources for finding keynote speakers. But for corporate events based in Philadelphia, connecting with a recognized speaker specific to our region is the best option.
Out of all of the corporate keynote speakers in Philadelphia, Kevin Reilly is by far the best choice for any conference or event. Like many experienced speakers, Kevin's enthusiasm is contagious, carrying that energy to his audience. What's more is that, not only is Kevin a great speaker, but he also has an exceptionally inspiring story.
Why does Philadelphia need Corporate Keynote Speakers?
The Philadelphia live events industry has seen a steady increase in business. As many companies have not yet lifted travel restrictions on their employees, these conditions have localized the industry to Philadelphia-based businesses.
Virtual events are still seeing use, and will likely continue to be a common option. In this case, businesses need to hire a professional virtual speaker to engage their audience.
In Pennsylvania at least, the state has lifted COVID mitigation policies for vaccinated individuals. This means that businesses, events and venues can now return to 100 percent capacity with some minor limitations.
As of March 1st 2021, Pennsylvania has not imposed travel restrictions.
However, major corporations around the country still have travel restrictions for their employees, such as JP Morgan. JP Morgan introduced travel restrictions for any employees who are unvaccinated or have not reported their vaccination status.
As many other companies maintain similar policies, attendance at events with international audiences may still be low. In this case, another great option would be to host a virtual event, ensuring everyone can attend.
What makes a great Corporate Keynote Speaker?
A corporate keynote speaker must be able to communicate with people at an individual level with an inspiring story. The speaker needs to be relatable: not just another talking head who averts their audiences' attention to their phones.
The perfect keynote speaker has to be a passionate subject-matter-expert, otherwise their delivery will come off as insincere or dishonest. You really want a speaker whose lived experiences shine through them.
How to Hire the Best Corporate Speaker in Philadelphia
We've outlined the components of a great corporate speaker, so let's find the perfect one for your event.
The Mollie Plotkin Group is the only keynote speakers agency that is a member of the Philadelphia Convention and Visitors Bureau (PCVB). We have a seasoned history with the city of brotherly love and the greater Philadelphia area.
If you're looking for the full package in a keynote speaker, we highly recommend Kevin Reilly.
What Makes Kevin Reilly the Best Corporate Speaker in Philadelphia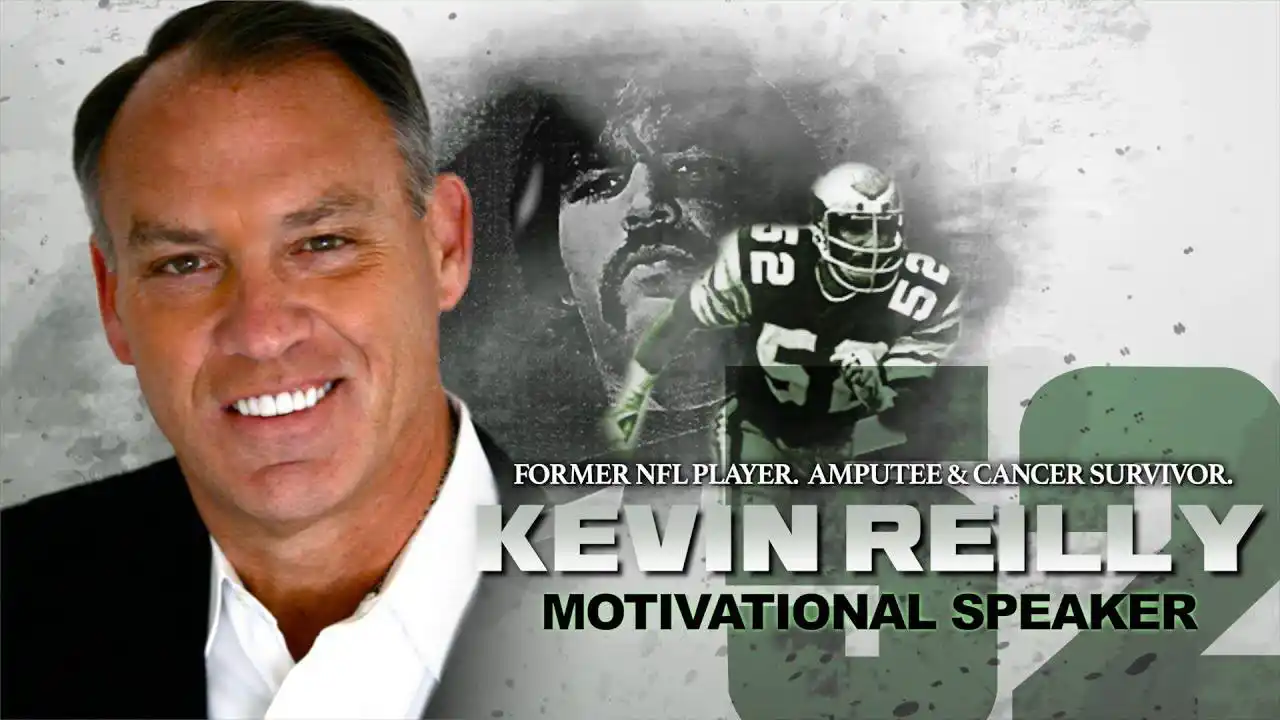 As a former linebacker in the NFL and hometown hero to the Philadelphia area, Kevin Reilly is a recognized name.
Despite being diagnosed with a rare disease, ending his time with the Philadelphia Eagles, Reilly led a successful 30-year-long career as a sales and marketing executive.
His background makes him a practical pick for motivating corporate audiences; something that cannot be said about many other keynote speakers.
Also, since Kevin was afflicted by a desmoid tumor, his openness about his disability comes off as approachable to an even wider range of people. This really gives other people with disabilities a strong figure to look up to.
Recovery and Battle with Desmoid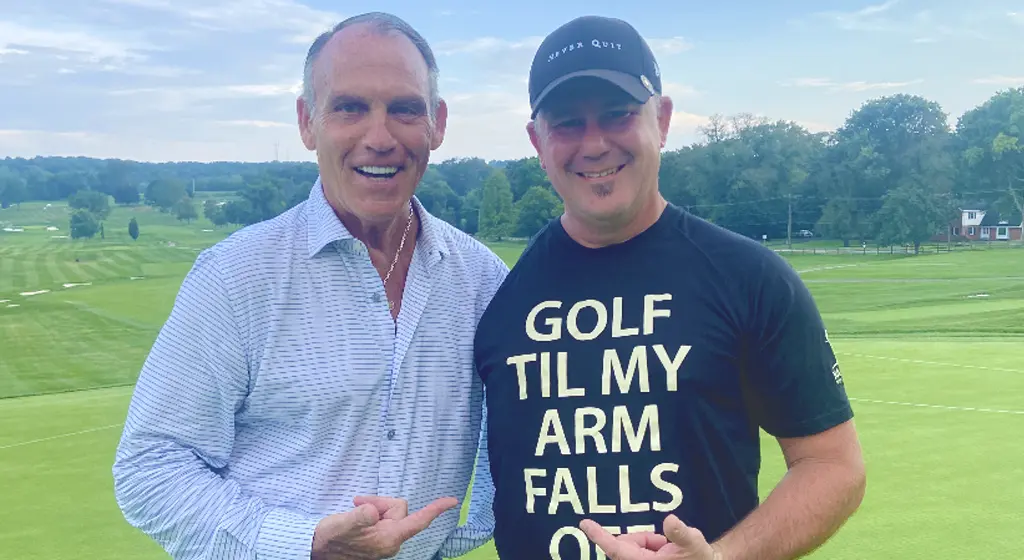 Against all odds, Reilly overcame many of the obstacles that medical professionals said would be severely limiting; like tying a necktie, playing golf, and even running several marathons.
Counselors told Kevin that many of the ordinary tasks that he once took for granted would be difficult or even impossible. But like his good friend Rocky Bleier once told him, "Experts built the Titanic, and amateurs built the ark," a quote which would propel Kevin through his recovery. To this day Kevin Reilly is thriving, making him one of the oldest known survivors of this rare condition.
Along with his endeavors as a motivational and corporate speaker, Reilly also became a sports radio broadcaster, hosts a sports talk-show, and recently became a published author.
Post-NFL Career Philanthropy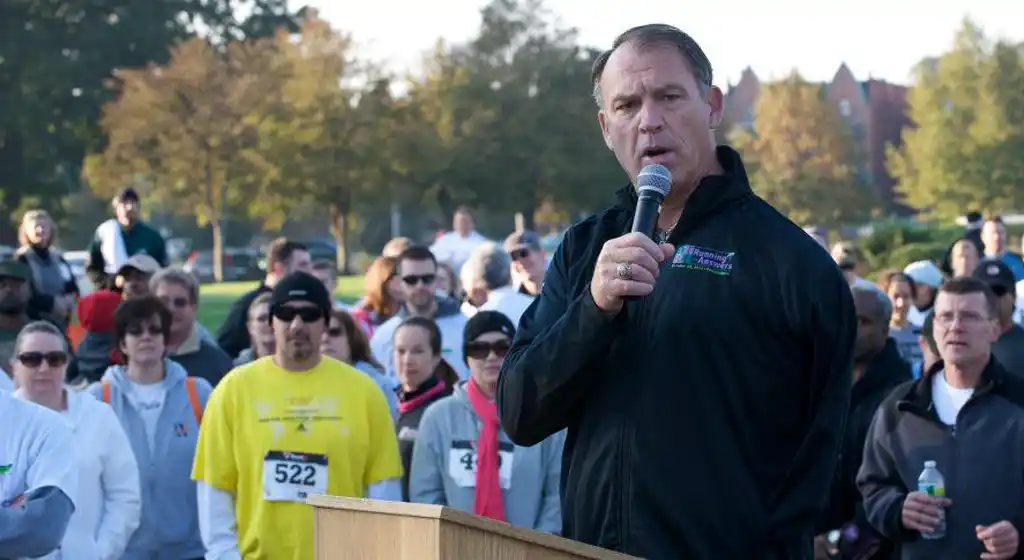 Kevin is on the board of the Desmoid Tumor Research Foundation, a foundation that funds research for a cure of the rare disease. A desmoid tumor afflicted Reilly himself, effectively ending his NFL career with the Philadelphia Eagles.
Tragically, the discovery of this tumor led to the removal of his left arm, left shoulder, and four of the ribs on his left side. Despite this, Kevin was relentless in his recovery process, a key aspect of his story which makes him an inspiring figure.
Reilly is committed to finding a cure for this disease, and is a passionate organizer and activist for fundraising events. The first annual Swing For A Cure golf tournament is one of Kevin's latest successful philanthropic ventures. The golfing event raised a large sum towards desmoid research for the Desmoid Tumor Research Foundation.
His GoFundMe campaign raised an additional $5,000 for youth patients suffering from desmoid tumors.
All of these accomplishments and life experiences have made Kevin a suitable motivational speaker for different scenarios and industries. In fact, Reilly also has plenty of experience tailoring his speeches to any number of topics. This means that his expertise is not just limited to corporate or sporting events.
As a versatile speaker with decades of experience, you really can't go wrong with Kevin Reilly.
Interested in booking Kevin Reilly?
Frankly, society needs people like Kevin Reilly, especially now. It's no secret that enthusiasm is currently at an all time low. So, what better way to motivate people than to have Reilly share his experiences and communicate your company's vision?
Having Reilly speak at your event is an experience which can have a demonstrable impact on employees' overall morale. This can even improve the way they view themselves in the context of the company.
So if you want to find out more about Kevin Reilly, you can follow him on social media and check out his talk show. If you are interested in hiring Kevin to speak at your next event, don't hesitate to contact the Mollie Plotkin Group to get your employees feeling motivated again!