Hiring a keynote speaker is the best way to bring authenticity to your event, making it a once-in-a-lifetime experience that solidifies the authority of your brand. However, when it comes to finding a keynote speaker, the possibilities seem endless and overwhelming. In this article, we will explain the different services available to event planners, and the five benefits of working with a keynote speakers agency.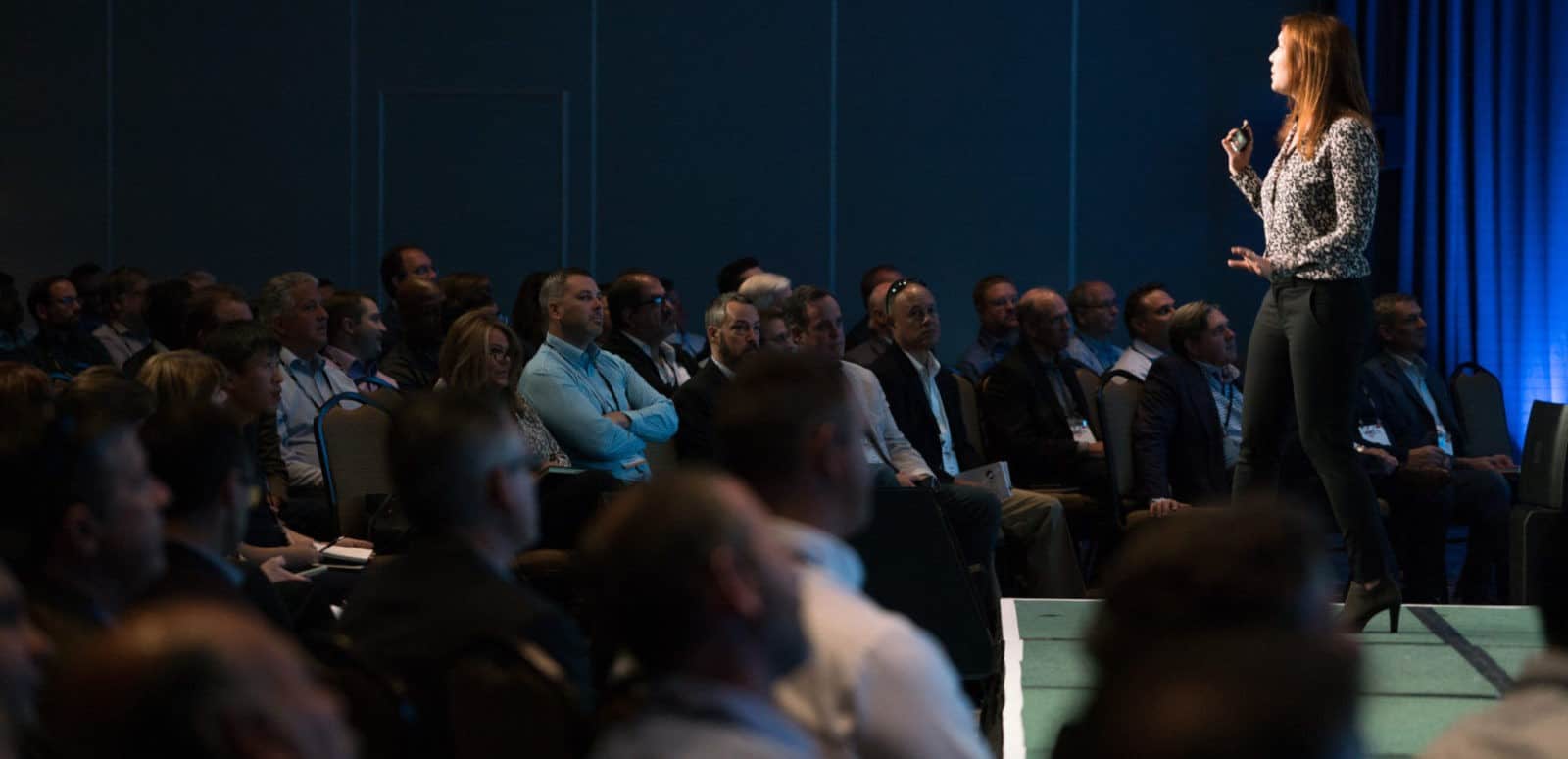 Speakers Agency Vs. Speakers Bureau
The definitions of bureaus and agencies are often conflated as, in some cases, they provide the same services. However, in the event planning industry, it is important to know whether a speakers agency or a speakers bureau is the right choice. 
A speakers bureau is a type of service bureau, an organization that structures their customer experience in a systematic manner in order to attract a significant volume of inquiries. On the other hand, a speakers agency is an office of agents that provide individual conciliation to their clients through the selection and booking process.
Speakers bureaus provide a vast array of options for event planners to choose from, similar to shopping for items on Amazon. Once a speaker is chosen, they facilitate the booking process for a fee. Full-service agencies and bureaus then manage the logistics of coordinating and delivering the speech to the event. 
Depending on your needs as an event planner – such as budget, time, and network – the choice between an agency and a bureau is critical.
5 Benefits of Working with a Keynote Speakers Agency
The Mollie Plotkin Group is a full-service keynote speakers agency. So, we help you find and book the perfect speaker for your event. Not only that, but we work with you through every step of the process. Here are five ways that we make any event a breeze to plan, and a memorable experience.
1. Get an Expert, Personalized Assessment of Your Needs
If you contact a keynote speakers agency, they will connect you with an agent who will assess and analyze the needs of your event. Before hiring a keynote speaker, they need to know your event's
Budget
Audience
Brand
Time
Location
Once they have a profile of what you're looking for, they will reach out through their network to the best speakers for your event. From that hand-picked group of speakers, you can select the perfect one.
2. Find An Affordable Keynote Speaker
Event planners are often working on a tight budget, and a keynote speaker is only one expense on a long list of essentials that will wow your audience. So, finding the perfect keynote speaker that is also within your price range is often a challenge. Maybe when shopping on Amazon, sorting search results by "lowest price first" can be good enough. However, the same strategy does not work when finding a keynote speaker for your event. Keynote speakers agencies will work to solve that problem!
  Finding speakers for Nonprofits and Charity Events
Nonprofit organizations provide valuable benefits for their employees and surrounding communities. However, their business model doesn't allocate much funding for lavish events. Similar to planning for charity events, a return on investment doesn't just concern the livelihood of the organizers, but the mission is to give back to the community more than they had received. 
We at The Mollie Plotkin group have personal connections with our speakers, and we know which of our speakers will emotionally resonate with the goals of your event. Finding a speaker that has ties to your local community or mission will not only add authenticity and authority to your event, but those speakers may also be willing to donate their time at a discounted rate.
3. Professionally Manage Stakeholder Communication
When planning your event, hiring a keynote speaker is only the first step of making it a memorable experience. Leading up to the execution of the event, planners need to handle mountains of logistics. Let a keynote speakers agency make that process as smooth as possible.
Full-service agencies stay in constant communication with the event planner and the keynote speaker. As a full-service agency, the Mollie Plotkin Group will help organize: 
Technical and personal requirements of the speaker for optimal performance

Travel arrangements for the speaker to the event.

Value-added materials (e.g. autographs and authored works)
With all of these factors to consider, you can see that a continuous flow of communication is required to go beyond the basic services of a keynote speakers bureau.
4. Find a Last-Minute Keynote Speaker
Even with the most comprehensive plans, complications are bound to arise. The key to contingency planning is having a flexible team to help with unforeseen issues. In the case of a last-minute cancellation or delay, we can help you find a comparable keynote speaker in no time. We will prioritize speakers that are:
Near the area of the event
Within the same price range, and
Able to give a dynamic presentation that still matches your brand
If the right speaker is not available near by, we are also able to connect you with the best virtual keynote speakers in the industry. 
5. Hire a High-Quality Virtual Keynote Speaker
Virtual conferences have only become more popular with the advent of home-offices and remote work environments. However, organizing a virtual event brings its own set of challenges. To best represent your brand, The Mollie Plotkin Group will ensure that our keynote speakers have the best audio-visual technology available for a seamless experience.
Don't just take our word for it. In the video below, watch Doug Shimell — a Mollie Plotkin Group featured speaker — emcee "A Celebration of Hope," a gala held by the Take a Breather Foundation to inspire hope in those battling cystic fibrosis. 
The Mollie Plotkin Group is a Full-Service Keynote Speakers Agency
Event planners that need an expert — in the selection, booking, and execution of a keynote speech — need the Mollie Plotkin Group. Our featured speakers are our family, so when you book them, you're not just hiring a keynote speaker, you're enlisting a team dedicated to your success. So, contact us today, or take a moment to meet the speakers that we proudly represent.